What festivals do you celebrate?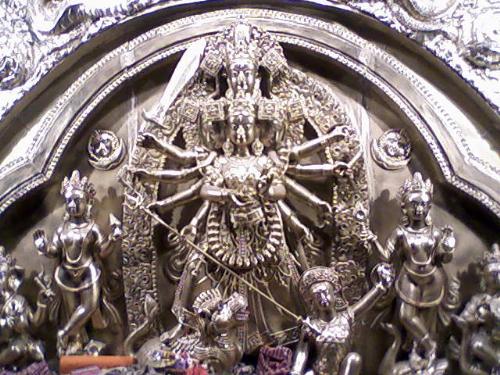 India
September 28, 2009 11:33am CST
I live in Kolkata, India and here we celebrate "Durga Puja" and many other festivals. Today was the last day of our festival. Every one in our state is celebrating. Its an amazing event which goes on for 4 days. I have added a picture here. What festivals do you celebrate?
3 responses

• India
28 Sep 09
I festivals that i celebrate is Holli,Durga Puja and Diwali.I am from Jamshedpur,India here Durga Puja is celebrated in a very unique way.After this festival comes Diwali which is another very nice event.

• United States
28 Sep 09
I don't think any country has as many festivals as India has, we have a big national one on the 4th of July for our independence and several religious ones, we bring in the new year with one and give thanks with one in the Autumn but none of these are as big as your Puja are.

• India
28 Sep 09
Diwali is the main festival celebrated here apart from navratras. Rashna bandhan when sisters tie rakhi to brothers, karvachauth when women fast for the well being of their husbands are other important festivals that are celebrated by us. Holi is also celebrated here but i normally keep away from colours as there are more of synthetic colours nowadays.