I dont understand it!!

September 29, 2009 3:42pm CST
Why are girls so confusing? I grew up having mostly guy friends, but as I grew older just surrounded myself with girls. What I cant understand is why I have such a hard time pleasing everyone. It seems like if I hang out with one person more than the other, Im getting horrible attitude from the others. We are adults!! My own best friend has stopped talking to me because I have been spending allot of time with her sister. Why do people act this way?
4 responses

• Philippines
29 Sep 09
I completely agree with Faye12. What she was currently showing is due to jealousy, worries that she might lose you, immaturity and insecurities that she have. It is not good that you will let them dictate you for whatever things or actions you wanted to do with your life. Pleasing a person/s are the most worst and difficult thing to do. We are molded by our parents with different philosophies in life, attitudes and values being instill in our minds. Those kind of person/s are not good friends. Everyone must learn how to be a mature one not just in words but in thoughts, attitudes, values and actions. We might not completely get rid the attitude of being childish from time to time but at least you are trying your best to improve yourself in becoming a better and mature person.

• United States
30 Sep 09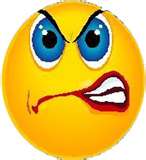 Seems as if we all agree but the poster went poof

.Being polite I always check what,I have responded, to before anything else here.Then I move onto what friends are talking about or my own asked questions. It frustrates me to no end when you post a comment and don't get a freaking response.Their loss we have made our two cents by giving it, whether they return to subject or not.

• United States
29 Sep 09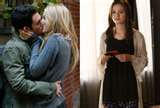 Its obvious they are jealous wanting you to pay attention to them only.Very selfish people,are really hard to deal with. It good to have friends of both sexes anyone who cannot except this,Might not be worth the time and energy they are sapping from you.Emotional leeches are by far the worst.Think of yourself enjoy,life as it hits you.One day things may change that you have to be a certain way soon enough.

•
29 Sep 09
totally agree with faye12,it's THEIR insecurities,imaturity and jealousy that's the problem,not yours,if they can't handle it then they can go jump,you can hang with whoever you like,don't let people dictate to you who you can and can't see