Message to Ringer?

United States
September 30, 2009 6:06am CST
I was just wondering--is there a way to take a message on your cell phone and make it your ringer? I got a message from my sister with her singing part of a song (I had called her earlier and left a message asking about the rhythm of the song

) and I think it would be really funny to make that my ringer!

Anyone know if I can do this, and how? Thanks!
4 responses

• Philippines
30 Sep 09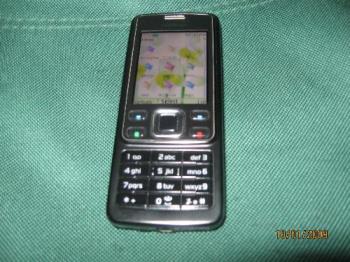 that could be done on some models of cellphones. i am now asking my son if that could be done and he says, yes. it can actually be done. i am using a nokia 6300 model and it works on this phone. here is what i did:1) go to Media 2) select voice recorder, choose Select to record; hit back to automatically save it 3) go to Gallery; Recordings; open; options; use tone 4) then choose "Set as ringing tone"that's it! hope it works on ur phone, too!

• United States
30 Sep 09
Oh wow...my phone is nothing special. It's a Qwest Kyocera....I dont think I even have a media thing on my phone...that all sounds like things my phone would never be able to do! lol

• New Zealand
30 Sep 09
I don't know. If there's a will there's a way. I have a video of my friend singing don't wanna miss a thing by aerosmith and when he's singing it, on thing he goes thaaaaaaang!! It's the most hilarious thing I've heard in ages. If I could have a ringtone it would definitely be that because every time I hear it I nearly cry. I would love to get him to ring me when we were both beside each other.

• United States
30 Sep 09
LOL! That would be funny too! My sister only sings a couple lines of the song, and it isn't video--but it would still be funny! :D And at the end of the message she says "don't make me do this again." LOL!

• Canada
1 Oct 09
I don't know, but that would be a nice feature to figure out. It would also be nice if I could make some of my own music into ring tones, and certain recorded voice bits, etc. I find that ringtones that are available are far too limited for what I want. A very good question.

• United States
2 Oct 09
Yeah! That would be nice, then you could have any ring tone you could possibly want!!!! lol Thanks for the response! :)

• Philippines
2 Oct 09
hello Lily, What is the model of your cellphone. But usually, You can save the audio first to your gallery. Go to your tone setting and choose the Ringing tone and then open the gallery, look for the folder wherein you save the audio. I hope you can do it. Good luck!