diabetes type 1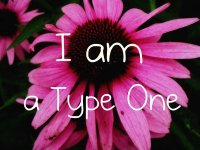 France
October 3, 2009 5:27pm CST
I have just been diagnosed with diabetes type 1,I had to spend over a week in hospital so they could sort out my levels. Since I've been home its hard getting use to all the lows. I have to watch what I eat and take insulin four times a day,its a nightmare, does anyone else out there no what I'm going through and have some good advice? I only have to walk the dog and I get a low, its driving me mad.I do dancing and since I have been diagnosed I'm afraid to go back, but don't want it to take over my life.
6 responses

• Garden Grove, California
3 Oct 09
amanda instead of just panicking go to a diabetes seminar'as htey have them in all the local hospitals and learn all about how to live with diabetes,its easier than a lot of other diseases once you know what you are doing. always take a snack of trailmis with raisins or some hard candy with you and if you feel a low coming on take your trail mix or hard candy at onve. just learn the basics and you will soon get into the swing of being a person with diabetes. it does not have to take over your life dance its good exercise,do get lots of exercise just do not skimp on food, dont freak out on some stupid low cal diet,find a dietician an let her help you. go to tthe seminars and meet other people with all the same problems.Ihave had diabetes for years and dealt with it and had fun too so can you. you just need somehelp and some information. when you take insulin you cannot must not go on a rigid diet,you must eat as that is what insulin is for to keep your blood glucose level so you can eat so eat do not starve yourself

• France
3 Oct 09
Hey Hatley, Thankyou for your reply, I'm a strong person so will hopefully be ok. Its all very new to me, but I have a good diabetic doctor from the hospital who is looking after me right now, but I learn to live with this the best that I can

• Philippines
4 Oct 09
Hatley is right. Type 1 diabetes is common among youngs. Dont worry, as long your taking your insulin there's nothing to worry about. Insulin is expensive right? You should have a lot of money for it. Know your foods limitation, and practice healthy life style! Avoid consumption that is lots of glucose or reach in carbohydrates. Just be positive. Remmebr there are still others same as yours. Always take care. =)

• United States
4 Oct 09
Well my friend had diabetes and he passed away we did walks from him and stuff and tryed to rais alot of money for him. WEll one day he was sad and so depresed because all he could think bout was wat was goin on to him i was there and i told him to fight as hard and as long as he can so my advice to u is to stay strong and fight back dont let it get to u think of nick jonas he has it too and he fightes everyday for it so im tellin u hunny u will be ok and just fight it.

• Canada
4 Oct 09
Dear amanda Learning of any disease is hard. Just be thankful it did not turn out to be cancer or something like that. Anyway, the first step is to understand the disease, what it does to your body, and how you can fight it. After all, you probably have to spend the rest of your life with it, so learn all you can about it. Many celebrities are diabetics and they are doing extremely well. Just have some patience and be strong. All the best


• Lancaster, New Hampshire
3 Oct 09
First, it's pretty unusual to be diagnosed with type 1 as an adult, usualy it's type two, so yours is an unusual case from what I understand. My youngest daughter was diagnosed 8 years ago as type 1, she is almost 91 now and has grown acustomed to things and has a pretty decent grip on things. It was an uphill battle for quite some time though. She was diagnosed just about the time puberty was hitting and hormone changes can wreak havoc on one's ability to utilize insuline and control blood sugar. Where your already an adult, it may settle a little quicker for you. As for your lows. Is there a particular time of day they occur? there are a number of factors involved, it may be your long acting insuline dose needs to be lowered a unit or two. It may be you are over compenasating in figuring your short acting insulin for meals. Also remember, the carbohydrates in different foods is absorbed at different rates. Fatty foods will be digested much more slowly and the result can sometimes be that the insulin is getting there before the carbs do. Things will chnage on odn off for a while. your best bet is to keep in contact with your doctor at least weekly and ask TONS of questions.

• France
3 Oct 09
Hi, Thankyou for your reply. I was diagnosed two months ago, and I think I'm just getting the insulin levels just right, balancing with food ect, then when I go shopping I'll get a low and get the shakes, its frustrating but I'll have to deal with it, I've got a long way to go yet (like the rest of my life)

•
3 Oct 09
Hey there amanda333 Good to see you, long time no see. I am sorry to hear of your recent trip to the hospital and to hear of your illness. I am sorry I know nothing about diabetes type 1 and I don't know anyone with it. I am glad you have come here to ask about it because I am sure someone will be able to help you. Take care though I and I hope to see you around in myLot again soon X

• France
3 Oct 09
Hi Humbug, Thankyou my friend for your kind words. I haven't been on mylott for a while because I was ill (now I no why) I lost a lot of weight and felt really tired, and could'nt get enough water, drinking bottles of the stuff. The last straw was when My eyes started to go funny, so I had a blood test, and the rest is history

•
4 Oct 09
My dad has diabetes but I don't think it is the same one as you have because he is only on tablets and doesn't have to inject himself with insulin. He told me about the drinking water thing he said that he just couldn't quench his thirst so at least I know what to look for in the first instance. He suggested I get my boys checked as it tends to jump a generation as it can be hereditary. Well I am glad to see you back anyway and I look forward to seeing you around but don't over do it eh?

• Chile
3 Oct 09
Seek help with people that know how to deal with the psychological part of a chronic disease. I would like to tell you that the word "normal" is just stadistics. Every human being has some burden in his shoulders. We have to learn to live with it, avoid risky things but live a beautiful, full life anyway. Mayby you won´t be able to dance, I don´t know, but if you dance, it means that you have an artistic personality. And maybe you can change dancing for drama. Or mimics. You can use your body in a way that it´s not so stressfull. The worse part is the beginning as surelly they are checking the insulin doses you need. A big hug!!!

• France
3 Oct 09
Hi Marguicha, You send very kind words, big hugs to you too.... I will possibly try my dancing at some stage, but not just yet,not until I get use to this thing, but I will say this.... "it will be beat me".


• Philippines
4 Oct 09
just follow doctors advice..few months have this pruritus excessive itchinga frind advice to have my sugar check,i didnt listen,then had the chance of checking it bcos it gotten worse i found out my blood sugar level is high,had to control what i eat..so hard when you still h8ungry and wants to eat more but you cant so i know how you feel,but now i had it controlled and its back to normal..just follow strict diet no worries think youll get used to it...