What is the Best Make-Up Remover For You?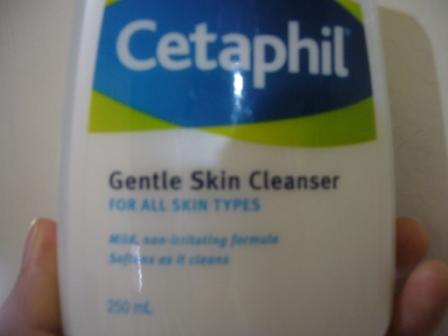 Philippines
October 6, 2009 1:14am CST
Hey ladies!!! For me, it would have to be "Cetaphil Gentle Skin Cleanser". It's actually a 'skin cleanser' but you can use it as a make-up remover. I've been using it for a year now and I'm now consuming my second bottle:) It's so mild and gentle and easily removes make-up, even eye make-up. And, unlike most make-up removers, it's NOT oily so you don't need to wash your face after your remove your make-up. That's also one of reasons why I love it coz I don't want to wash my face in the evening -- did you know that it's not advisable to wash your face in the evening coz it can be harmful to your eyes? So yeah, Cetaphil is my most favorite make-up remover:) How about you ladies? (and gentlemen with ladies who wear make-up:D), what the best make-up remover for you?:) Happy Lotting!
6 responses

•
15 Oct 09
i use cheap baby wipes from tesco,they work just fine,i did use cotton wool and lotion but i kept getting lotion in my eyes,and it really stung

• United States
15 Oct 09
what stung my eyes and I suggest no one using is Extra Virgin Olive Oil, which I heard is really good. But damn when I put that on I was seeing blurry for hours..got scared I was losing my eye sight!

• Philippines
20 Oct 09
Hi doormouse! Thanks for sharing :) I wonder if the wipes won't sting the eyes? Hi Lxandra! Yeah, I also heard about using olive oil as make-up remover but I really wasn't much keen to it since olive oil is very expensive. Now that you said that it stings the eye, I don't think I'll ever gonna try it. Thanks for sharing! :)

• Philippines
15 Oct 09
I am currently using pond's cold cream then after that I use a toner so that it will remove more dirt and debris. I also don't want to wash my face in the evening. I would like to thank you for sharing about cetaphil, I didn't know that you can use it without water. I try it out next time. Thanks.

• Garden Grove, California
19 Oct 09
hi veronizm when I run out of mozema skin wash I use my roommates wet ones, and they remove all the yuck from makeup and daily grime from my face and do not irritate my sensitive skin. I have used nozema for many years and it leaves my skin feeling clean and soft.

•
16 Oct 09
I have found that the cheap facial wipes from savers, wilkos etc are best for me. There is usually about 28 wipes in a pack and they only cost about 1 pound. They cleanse tone and moisturise all in one go. I have quite sensitive balance skin and will breakout if I use products with too much oil etc in them, these wipes ate great as they keep my skin clear too.

• Philippines
29 Mar 10
Goodness! I thought I was the only one! I also use Cetaphil in order to remove make up. However, when it comes to the eye area, I use Sunflower Oil from Human Nature. I don't know about washing faces in the evening and it being harmful for the eyes. This, I believe, has no scientific basis and in fact, doing so would be more harmful to the eyes as not washing your eye area after cosmetic products or different dirts and pollutants have accumulated around it could lead to the eye area getting infected as accumulated dirt tends to attract bacterias. More unsanitary, if you ask me.

•
26 Oct 09
I use Pampers Baby Wipes, to take of a lot of my make up. I then get cotton wool/pads and use Garnier Cleansing milk, it comes in a pink bottle. The Cleansing Milk really makes my skin soft and takes off all the make up I may have missed with the baby wipes.