Gardening in the rain!

October 6, 2009 4:43pm CST
I wish the rain would stop here in the UK - I love gardening but, whilst the weather is this bad I just cannot get anything done! My lawn has grown quite a lot over recent weeks but, it is just not dry enough at any point to mow it and it is driving me crazy! Does the weather ever stop you from enjoying your garden?
4 responses

• Omagh, Northern Ireland
7 Oct 09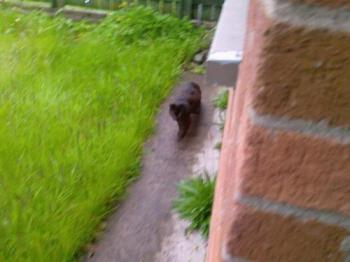 I was thinking it was just Me! I need to do some work on the back Garden soon,as it's been turning into a Jungle out there since I last got to cut the grass.. (This gave me an excuse to upload a photo of my front Garden!

) Seems to be working ok ..

•
7 Oct 09
I'm glad it isn't just me then!! I start to think I might give it a bash if the day stays dry enough and then it always rains! Typical! Like the picture! : )

• Omagh, Northern Ireland
7 Oct 09
Having an evening off,I just took the plunge and went out and attacked the undergrowth (Mostly the hedge at the back,but there was definitely undergrowth involved!) for about half an hour there..it did help,until the rain started up again! I'm weighing up my options for later on,though..maybe a carport/garage or a Patio!


• United States
7 Oct 09
This summer has been dry and cool for us this year which is very unusal. It's been nice because my lawn hasn't really grown much this year and I think it's been mowed three times.

•
7 Oct 09
Wow that is good - I can mow ours that much in a month if the weather is good as it just grows so quick and as I like to keep short I mow about once a week - sometimes I do it every two weeks bu, for me now it is just getting on my nerves that I cannot mow it!! lol

• United States
6 Oct 09
This year was a really bad one for my garden and I only got a few small tomatoes, plus the weather was hot and I never felt like weeding. I have been trying to plant a fall garden, but I never seem to feel like working on it. It is a chore.

•
6 Oct 09
I know what you mean - I was complaining it was too hot too do much when the sun was out but, now I wish I had done more as the garden would be easier to maintain during the bad weather!

• India
16 Oct 09
I have seen that water is almost necessary for gardening and good for it too. I like gardening but gardening in rain is quite tough but i have seen many people doing gardening in rain too,when asked they say that gardening in rain is quite efficient and working for the plants.