are people honest on social networking?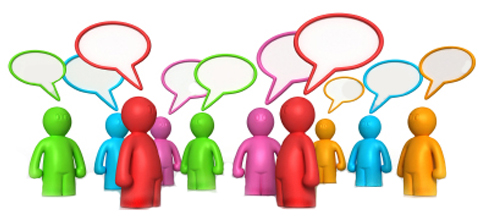 Canada
9 responses

• India
9 Oct 09
Generally, most of the people are honest till when it comes to their positive points but many are dishonest if they have to disclose their negatives or habits which they think others may not appreciate or things about which they feel inferior.

• United States
29 Dec 09
I totally agree with you. It is always hard for people to handle the mirror that we all hold up to one another. I've gotten some defensive responses when offering accurate and contructice criticms. It can be frustrating in real life and on-line when you have something legitamate to say to someone that would help them or at least give them something to think about, when all they want to do is justify thier point. If I didn't get the point I wouldn't say anything. But as far as this site goes specifically, I think people are positive and honest. I'm sure that people imbellish or exagerate, and I'm sure that people tell outright lies. But how do you determine that?

• India
4 Jan 10
Yes, you are true. It is difficult to determine it unless we know them.

• Philippines
23 Dec 09
I believe that not everybody is dishonest. It depends if that person thinks that the person he or she communicated with is lying, That persone tends to lie as well since they felt that it's unfair that the person he or she chatting with is having a little fun of making stories while they are just bored on summarizing their own life. But jyeah~ LOL. Funneh~ XD that's all thank you! :D wow miss universe!

• United States
8 Oct 09
I'm sure that some are honest on those networks. Still, you have to be careful. Many are not. It is so easy to lie on those sites. Move slowly and with caution when you first meet someone online. When and if you actually decide to meet in person, meet in a public place and don't give out personal info until you really know the person.

• Philippines
8 Oct 09

hello bart, it depends only on that person whether he/she is honest in every info in his site or not. but most people like me, prefer the personal thing under wraps and some just pretend for the sake of being noticed by some one or by a group of people. either way i believed most are hiding and lying about their true selves



• Philippines
8 Oct 09
hello bart.maybe in some ways people in social networks are just lying like with their profiles but i think also in some cases it could be a medium to others to be true to their selves.cos its so easy to let go of the real you when nobody knows your real identity or sees your face.

• Philippines
5 Nov 09
Actually, Not everybody is honest and not everybody is a liar. Why people lied to their online friends its because they are not sure whether it's okay to trust that person easily. Also, people lied just to make the other feel like he/she is someone who is cool and such. But as for my experience, I met lots of people around the net and alot of them are not the way I expected them to be. At first they are nice to me and they support 100% but after how many months, they'll suddenly change to a totally different person. Sometimes I wonder if which is real or not. But, the best thing to do is to be true to yourself. Whatever that person told you, just go with the flow. There also lots of honest people around sites. And one of those I call best friends ~ :D

• United States
8 Oct 09
It depends, it comes down to if the person is honest as a person or not. Some people lie because they are not face to face with the people they are meeting online, and you can kind of make a fantasy life for yourself on the internet- it's a way for people to get away from their usual lives. I am the honest type, so I don't make things up, but I can understand why some would. A lot of people that I have met on here are honest, as far as I can see.

• India
8 Oct 09
Nice question from a person who has
Bart
as his avatar.

Being honest or dishonest depends on the person. If he/she is dishonest in real life then he/she is likely to be dishonest online also. So it depends totally on the persons character.

• Philippines
8 Oct 09
It depends from person to person so you should be careful on who to and not to trust online