ARTIFICIAL Heart, ABIOCOR...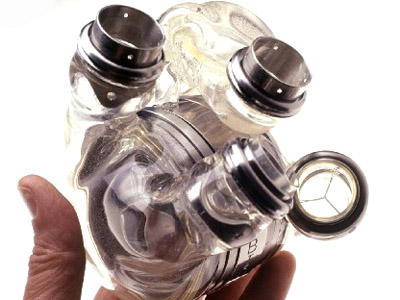 Philippines
October 9, 2009 10:08am CST
The surgery to implant an ABIOCOR artificial heart is extremely delicate. Not only the surgeons are cutting off and extracting the natural's heart right and left ventricle, but they are also placing a foreign object into the patient's chest..see the image i attached..
2 responses

• United States
10 Oct 09
It sounds interesting. I hope it works better than the aritficial mechanical hearts that were tried early this decade. They did not work very well with actual patients. I think they ar not the best.

• Garden Grove, California
10 Oct 09
hi tinsky yes I can well imagine it would be very intricate to take out a human heart and put in this mechanical heart. I sure hope it works better than my bionic artifical shoulder joint which has left me with a left arm I can not lift more than a few inches,damn. the old mechanical hearts were not too great for heart patients.