I am on the 41 page of users by rating!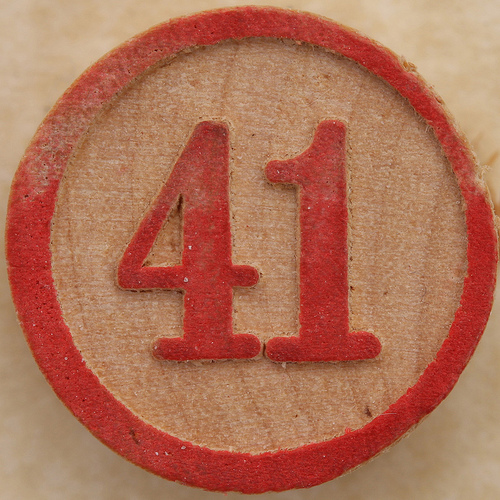 Philippines
October 13, 2009 4:57am CST
Yeah i was looking for my name in this field. I thought my name can be found by the tenth page. Surprisingly, there are so many members whom i haven't met yet.

So many friends to give FRs and so little time. Thanks to one of the discussions i have visited and the link given by MysD. I was able to know what country has the most users and some other facts that helped me learn a lot from here.
What page is your name located?
6 responses

• Philippines
13 Oct 09
hi koala! how are you? well, i find myself in page 24! huh! me too...there's so many people there that i haven't met yet...haha but anyway, i just have 190+friend's here out of 186,946 members! but im happy to see that some of my friends are on the first 3 pages!


• Indonesia
13 Oct 09
[b]Hi ckyera/b]

I really don't have any idea about "page".. Please tell me about it, I really wanna knooowww


• Philippines
14 Oct 09
Hello ckyera. I am fine and i am back due to failure in my training.

But the nice part is, i am still able to communicate with you guys! You are so ahead of me i am almost twice as far as you are. I am glad that i have known a lot of them from the first three pages. I have seen MysD there, Hatley, rberon and learn2earn. I have few friends too but i am glad of my circle of friends. At least i can keep track of the latest stories here. See you around!

• Philippines
14 Oct 09
hello koala! oh that's sad news...

so what are your plans now? applying for another company? well, on the brighter side, its good to see you again! well, since that ranking is based on the number beside our name, i know you can be on top as well as long as you are actively participating here...hehe, so just keep on posting and before you know it, you are already on the first 10 pages! haha on my part, im happy & proud that those people are also my friends here...somehow they serve as an inspiration to us...



• Indonesia
13 Oct 09
Hi koalapenguin

Well, I was inactive for months and now, what's this very interesting page about? What page do you mean and how can we search for our name, what's FR and please send me the link too,,hehehe.. I wanna know too what country most mylotters come from and other facts.. Tell me, tell me



• Indonesia
14 Oct 09
Yeah, that's quiet surprising to me.. There are many members from the same country and even city as me! And I only know 1 of them

Really myLot population is big, but maybe not all of them active.. or have different active time with us,,hehehe

• Philippines
16 Oct 09
Hello chrysant. Are your exams done now? How was it? This rating too was new to me so i made a discussion about it.

Surprisingly they posted the ranking according to the number of posts you have made so i was placed in the 40th page.

The first page users are
MysDianait, Hatley
and
danishcanadian
. Some of them i don't really know. About
FRs
, it is a short term for
Friend Request
which i also learned from
MysD
. At first, i thought it meant
fast response
but she explained to me that it was my friend request she was thankful for.

Hope you chat with you again and take care, okay?


• Malaysia
13 Oct 09
congratulations to you, koalapenguin! you have placed yourself in the mylot hall of fame! myself very far below although i have joined mylot nearly a year. actually i don't know why it was called "users by rating". i mean the rank is based on how many responses we have made & it's not based on what's the rating other users have rated on our responses. when it says "users by rating", i thought it should rank users by how others rate our responses. the 'star', yeah, the 'star' with a number in it. should be based on that in the ranking. LOL! because in that case, i could have a higher rank in the list. LOL!:P

• Philippines
14 Oct 09
Hello victorywp. Thank you.

It's not really fame or something but the number of posts i have made for the past months. I was also wondering bout that. It should be based on how you do with the site and how helpful your contributions are. I might not have the blue shade but i am already happy with the red and it ain't too far from 10, right?

Yeah, i also remembered, i have seen your picture a lot from different websites. Oh! Like one of the bux.com scams. You really are consistent with your picture and name.


• Malaysia
14 Oct 09
LOL! i can't believe that my picture & name are able to give you a deep impression on me. i will easily remember you as well because your name is a combination of two animals koala + penguin. both are so CUTE!

• Philippines
16 Oct 09
It really was. I guess all avatars have impact on me since i really love to draw.
*Are there any connection with what i just said?"

Anyways thanks for appreciating my name. I am also using this name for other sites other than my real name. So if ever you encountered this name again, expect it to be me.



• Malaysia
13 Oct 09
Dear koalapenguin, Wow, this is something new. I am interested to know my rating too and all this information that you mentioned. Can I have the link too? I think I should spend some time to explore myLot and understand more, it will be very interesting. Thanks for this wonderful topic.


• India
13 Oct 09
Can you please let me know where I can find the information which you are talking about. I hope I will be in the first four pages. My hearty congrats to you on achieving this. I look forward working with you for long time with Mylot. Good discussion. Please let me know the location.