Ok I give anyone know where purplealabaster is?

United States
4 responses

• Italy
17 Oct 09
She is indeed conspicuous (oops a long word this morning

) by her absence. I have noticed that she is missing as I was getting so used to her landing on responses and leaving her comments here and there. Hope all is well with her and that you keep us updated


• Italy
17 Oct 09
Oh so that's where I saw it!

It's not something that I usually say but it's the weekend and I guess it's the influence of the company I keep


• United States
17 Oct 09
ooo big words too hard for a true blond to understand....ugh ....ooo..

LOl Well I hope her and the family is ok since I haven't seen her.


• United States
19 Oct 09
I'm back, and it really makes me feel good to know that my friends on here were worried about me. We had a tornado that went through a week ago Friday, right while I was on-line and having some fun banter with most of you. It was really scary, and I am going to start a discussion about it later this afternoon if I get a chance. I tried loggin on here a couple times over the last week and a half, but it either wouldn't let me or it would kick me off right after I connected. I think it was probably due to the power outages and lines being down. Things aren't exactly back to normal yet, but they are looking better. I'm not really sure whether or not being "conspicuous" on here is a good thing, but I did miss all the fun that I have with you all, and it sure is nice to know that you feel the same way about me. By the way, Angie, I still haven't forgotten that you promised me a spanking with the purple fur-lined whip. Since I've been such a bad girl making you worried about me, I think I deserve to be punished.



• United States
19 Oct 09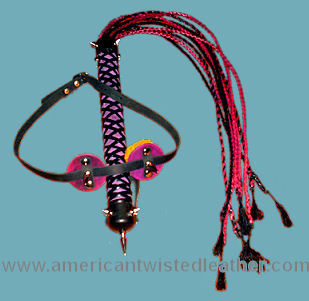 Ok got the whip get ready assume the position!



• United States
19 Oct 09
Ummm ... I think I'm a little scared now.

I'll assume the position if you promise not to leave marks that last a week this time.

Unless, of course, you rub them and make them feel better again.


• Hyderabad, India
20 Oct 09
I bet I have nice hands here...to rub after a good spank...lol


• United States
18 Oct 09
sorry I have no idea who that is

• United States
18 Oct 09
she is a good friend to many on here.

• United States
19 Oct 09
*jumps up and down waving hand in the air* It's me. It's me, and I'm back.



• Hyderabad, India
18 Oct 09
I never knew that she is on a secret mission. Has she gone a Double "O" seven 2...lol...thanx

• United States
18 Oct 09
She may have I don't know yet as I haven't heard anything from her in about 6 days.

• United States
19 Oct 09
Secret mission? Yeah, that's it. I was on a secret mission, but now I'm back and ready to have some fun on myLot.