What do you do when you are not allowed to keep house pets?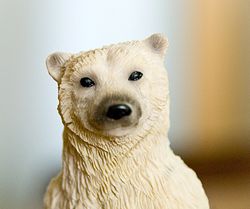 Norway
October 17, 2009 10:03pm CST
I am growing tired of never be allowed to have house pets. No matter where we move, the renting contract always prohibits having house pets. The family always had cats and dogs in the house, and I have been missing that for many years, but I can understand why the house owner wouldn't want us to have something like that here (we are the first renters after the house was built). I have considered rats before, especially desert rats, or perhaps Gold fish, although it's not the same as a furry. Spiders are out of the question. Not that I am afraid of them, but it just won't be the idea solution. I would like some comments and opinions on this, especially from others in the same situation, who can't just go out and get any house pet. It must be something relatively small, that is not prone to chew up and otherwise destroy our apartment. Preferably not venomous:)
4 responses

• Philippines
18 Oct 09
in our clinic we dont allow pets to go inside of our clinic.some places pets are allowed to enter but other wont allow pets because sometimes they defecate or pee inside the store so there some place that not allowable to pets to enter.but in my house i have pets like cats and dog i let them out at night because if i allow them to stay inside my house they play i had experience waking up and stepping broken glass so i allow them to enter in the morning but in the night they are outside.


• Philippines
20 Oct 09
yes,they sometimes annoy us they just want to explores things but we not hating them because they are loyal and there are connection to helping out in many ways like guard in our house or some use them for sniffing bomb or other things.thank you for bringing this discussion.thank you for giving me best response.i am so happy

...have a nice day..


• Philippines
16 Jan 10
I will move to an apartment where they accept pets.I can't live in places where you can't bring pets.I plan to have pets once I have my own place.I do not want to stay in a place where they don't accept dogs,cats,and hamsters.I would rather ask around for a pet-friendly apartment.better yet,I'll buy my own house.

• United States
1 Jan 10
I've always had the same problem,I was fortunate enough to find a place where I can have my dog.I look for places that don't have carpeting .They're most likely to at least allow a small sized dog.I have a lhasa apso.Before I moved here I lived where I wasn't allowed to have him.So I was sneaking him in and out of my apartment.I wasn't gonna get rid of him,I had him before I moved in that place.He was quiet there ,he didn't bark,but in the mean time I was looking for a place where I can have him.I found the place where I live now and it's great that I don't have to hide him.I don't know why some places don't even allow caged animals,they can't destroy anything if they're in a cage.I also have a pet rat,they make great pets,but they don't live very long,they live about three or four years the most.

• Philippines
20 Oct 09
I can feel you splinterbiz, we did experience the same problem you are having and what we did, we were able to hide our cat from the apartment owner, luckily our cat is not making that loud noises specially at night and we have our cat in a cage most of the time specially everytime when we go out. After a year we decided to transfer from a nearby apartment and the same thing, they don't allow pets on the contract but fortunately, the owner was easy to talk with and I was able to make an agreement with her that I will keep my cat inside the cage every time and there will be no noise, she was considerate enough to agree with my proposal and right now, our cat is still with us and was really thankful to the apartment owner.