Latest and expensive cell phones, would you rather wait for prices to go down?

Philippines
October 18, 2009 8:30pm CST
Or you don't actually see a need to change what you have now. I find late models have greater use more than just call and text. One time I went shopping and found out that the prices are astronomically expensive. At least for me. Given enough money, still I would rather wait till prices go down, they will go down for sure anyway. Do you see a need for latest models? Your close friend has one, why can't you?
5 responses

• China
19 Oct 09
I wouldn't wait, because first you have to wait at least three months to see a sharp drop and if you still want a lower price, the product probably be drawn back from the counter. In this way, manufactures introduce new products for a high price with little change from the previous ones. To spend money on buying a cellphone is the least I want to do though I have bought over 12 cellphones since 2000.

• United States
19 Oct 09
I have a cell phone that is functional, that I'm familiar and comfortable with so I like it. This is the second one I've had. The first one fell in the river and, instead of upgrading to a newer, flashier model, I replaced it with the exact same one. I don't like to text and don't need all the bells and whistles so, no, I don't feel the need to get the latest models.

• Philippines
19 Oct 09
Functionality is the main reason, I guess. Since it alreadly provides the functions you need, there is really no need to change. In my case, I use my cellphone for other purposes like making it a modem in case I'm in the field, I want to check the internet with ease to keep up with my emails and high resolution camera for taking pictures. cheers!

• Malaysia
19 Oct 09
I love hi-tech gadgets but I don't really like to burn a hole in my wallet for one. My priority is to feed my family and pay bills. So if there's an expensive but awesome phone come out to the market, it will have to wait. I might be craving like crazy for it but that doesn't mean I'll immediately buy it once I set my eyes on it.


• Philippines
19 Oct 09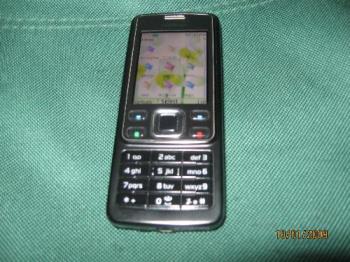 i only buy or change cellphones when the old one is no longer functioning. the first phone i had was snatched by robbers. the second one was already defective. it was the time that i needed to buy one. i did not buy the latest and expensive cellphone as i could not afford it, much as i liked and wanted to. as long as i can send a text, call my children, take a picture, listen to music and the simple other things, that is all i need from a cellphone.