Where you want to go in your Christmas holidays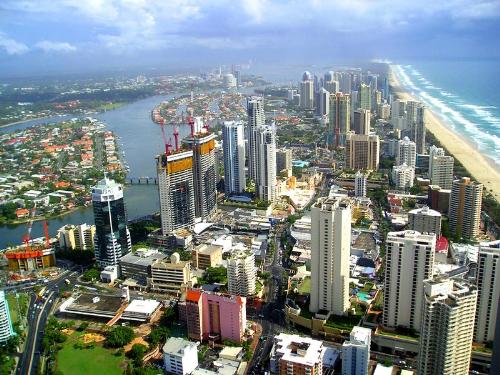 Australia
October 19, 2009 11:42pm CST
I want to go to Queensland, Australia and want to explore the great beaches of Queensland, want to visit Gold Coast theme parks and explore the Great Barrier Reef.
6 responses

• Singapore
20 Oct 09
for me i just want to go home for christmas. i have been here in singapore for 4 years now and haven't gone back home to philippines yet. i do miss all my family and friends and the feel of christmas of my home town. when i finish my work here i am sure to go home. I hope your plan comes true. good luck!

• Australia
20 Oct 09
I hope so and same feeling to you Thanks mesuaky :)

• China
22 Oct 09
hi friend, i live in china, and i do not have a christmas holiday, if i have a chance to go out, i would like to go to england. i know christmas is a big holiday for you, like the lunar new year for us. but planing a trip on lunar new year is not popular in china, we supposed to have a family reunion in the holidays.:)

• United Kingdom
21 Oct 09
I want to go to Colombia for Christmas. I would visit Cartagena De Indies, San Andres Island and Providence Island. I am sure I would have an excellent time looking at all the historical buildings. It would be relaxing to spend some time in the Caribbean Sea snorkeling. I have visited Queensland in Australia. I loved snorkeling the Great Barrier Reef. I enjoyed visiting some of the islands: Fitzroy Island, Dunk Island, Hinchinbrook Island, Magnetic Island, Stone Island, Long Island, Daydream Island, Hook Island and Great Keppel Island. It will be my baby girl's first Christmas so I plan to stay at home for Christmas.


•
20 Oct 09
My husband is planning a big holiday for us this Christmas. We want to go to Mozambique, South Africa, Lesotho and Swaziland. We are just in the planning stage. Let us see if we have enough funds to cover this holiday. I have been comparing prices of air tickets, car rental and accommodation and they are not cheap especially during this time. We'll probably end up staying at home.

• China
20 Oct 09
I really admire people have Christmas holiday, as it's not the public holiday in China. I have to spend it with my annual day-off. I think I will go to Shanghai International church for carol worship! Hence I have a round trip within one day.