XBOX 360 or PS3

Indonesia
11 responses

• United States
22 Oct 09
This is a good discussion,and I am sure that a lot of people have opinions when it comes to X-box 360 and PlayStation 3 and some might like one over the other,and when it comes to me I would choose X-box 360 every time because I think it is a great system with a lot of good game choices,including some exclusive games such as the Halo games and Splinter Cell Conviction,and I also love that I can play original X-box games,which on the PlayStation 3 you can not play PlayStation 2 games,and I also love that I have a wireless controller which means I can sit anywhere on the bed and play,and I love that me and my wife have the Halo 3 Edition X-box 360 because it is gold and green and really awesome looking,and one of the biggest things I like about the X-box 360 is that you have achievements on every game,which is something that the PlayStation 3 does not have,have a great day,good luck with your life,and all of your mylotting goals,and Happy Posting.


• United States
28 Oct 09
My brother has a PlayStation 3 and he said it can not play PlayStation 2 games,and he said that limited games have trophies,and that the trophies are no where as good as the achievements on the 360,and the 360 has RROD but that is not likely of happening,and problems could happen to the PlayStation 3 just as easily.

• United States
12 Nov 09
only the ps3's of the first release play old games the newer ones do not and i think that is game console hersery i plan on never getting a ps3 just because of that. pretty sad huh?

• United States
22 Dec 09
Yeah that is pretty sad,and I think it is definitely costing Sony this year because Microsoft seems to be on top,and the only company that also seems to be up there is Nintendo because of the Wii and everyone I ask what they are buying or asking for for Christmas they either say a X-box 360 or a Nintendo Wii or both and it seems not many people are even interested in the PlayStation 3,I know I sure am not and I would not blink and eye if Sony went out of business.

• Philippines
22 Oct 09
Okay I'll help you decide what to choose by giving you these info's. 1. ps3 is lighter and smaller than xbox 2. PS3 has wide array of games thank XBOX. 3. XBOX can play games from old xbox and ps3 can not - very bad thing for ps3 4. PS3 has a built in blu-ray system while xbox has only dvd - bad for xbox 5. ps3 has built in bluetooth and xbox doesn't - bad fo xbox 6. ps3 online gaming is free but in xbox you have to pay 50 dollars a year 7. ps3 has built in wi-fi and in xbox you have to purchase it separately for 99 dollars - opps Hey they come in the same price but to sum it up. Ps3 got many features for free than xbox. Wi-fi is free in ps3 but in xbox you have to but it for 99 dollars. nooooo.... hahahaha good luck in choosing

• United States
23 Dec 09
OK LET'S JUST HAVE A COUNTER POINT TO YOUR ARGUMENT. 1. Who cares how small or light the console is, we are talking about value for your money here. 2. XBOX has just as many games of every genre as PS3. 3. XBOX Online is free to XBOX onwners. It's only premium sevices that you get with a paid membership, that you don't with the free membership, Just like PS3 4. XBOX LIVE is by far and away a better and more established online service. SONY almost abandoned there live service when they originally launched it for PS2 because they didn't properly support it. Now they are trying to cash in by attempting to catch up with XBOX LIVE 5. Blue Ray is what PS3 is all about. Sony wanted a format to launch BluRay discs and in that respect they suceeded. Advantage PS3 6. Your argument about WIFI is a joke. Anyone with a wireless motem can untilize the XBOX for WIFI, and most people these days have it or are going to soon. 7. The best system graphics in potential is the PS3, However the difference is very minor. It takes years for the programmers to catch up to the technology when it comes to making the games to exploit the difference so this is a draw. Sony made a bad mistake bringing the PS3 in at the price they did, and even with the price cut and redesign they are still not even close to XBOX sales, much less WII sales. For this generation of consoles XBOX wins hands down.




• United States
27 Jan 10
If I were you, I would choose PS3. I think PS3's hardware is better and consider it also has the blue-ray player.

• Indonesia
23 Dec 09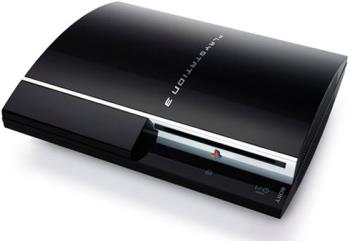 PS3 give your want...play game and watch the movies, i want picture quality, performance...about price it's relatively to every body...but for it specsification it's much better than xbox (just my opinion)... I really like the graphics,very smooth and clear...just like real so much

• United States
23 Dec 09
Hmmm...I have a 360 and think it is the best choice for gamers. As for others who would like to have wireless abilities and blueray video playability the PS3 is definitely the better choice. Madden 10 is way better for the 360. what do you think?

• United States
12 Nov 09
There are many exclusive games on each console, so it depends on which game you like. If you like Final Fantasy or JRPG-style game, stick with the PS3 system (the new slim now just cost you $300, which is nice for me). And if you like Microsoft game, choose an XBOX360, since Microsoft ever and never port their games to PS3. Actually, if you can, just buy both of them and enjoy :D. They're all good.

• United States
12 Nov 09
i say neither because they both seem to have big problems and massive complaints also they are both expensive i say try a wii its cheaper and a lot of fun but hey i could be wrong i just have an issue with those two right now as they have both made me angry.

• United States
11 Nov 09
for games i say the xbox 360 has best games but ps3 is free to play online and has better graphics i want to try little big planet and ressistance and killzone 2