Do yuo like travel to go to everywhere all over the world?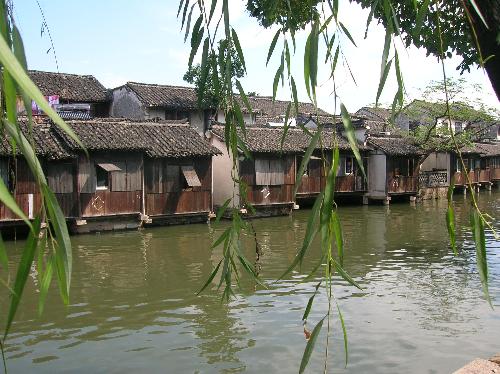 China
October 23, 2009 2:16am CST
I am like travel very much.Do you like travel?Europ,Asia,American......
6 responses

• United Kingdom
23 Oct 09
I really love to travel to different countries in the world. I was 20 years old when I traveled around the world for just over one year. I have visited Israel and Jordan in the Middle East. I have been to Kenya, the Seychelles and South Africa in Africa. I went to the USA, St Lucia and Belize in the Americas. I have been to Singapore, Malaysia and Hong Kong in Asia. I have visited most of the countries in Europe. Most of all I dream about one day visiting South America.

• China
8 Nov 09
Thanks a lot maximax8.It sounds great.many islands you have been are fire imagination place.I have never been to any island,so i am still imagine.I have stay in Shanghai China 10 years.Shanghai is very nice city all of the world.Beter city ,Beter life is the slogan of 2010 World Expo,Shanghai China.That is true Shanghai is beter city and people have beter life.This is a lot of chance of job for every walk of life .Everywhere show florishing scenes.I hope you can visite Shanghai,though here no nice beach,there is beautiful the bund with many old building of 1920's.I don't know you have been to China.I believe that you will win a very nice trip if you come here.Hearty welcome,come her my friend.I waiting for you from now.Beautiful and hearted poeple of Shanghai expect every friend all over the world take part in the 2010 World Expo.

• China
28 Aug 15
Travelling has become more and more popular in China. I am just back from an ocean cruising via Costa Serena, a very good experience. The professional management and Italian culture left us a special impression with convenience, and enthusiasm.

• China
25 Oct 09
We live on the earth, so we should try our best to know it,see it.Traveling is the best way to know the world ,so if we have chance, we shoule travel to the other country and other continent.

• Philippines
23 Oct 09
Oh, i love traveling very much..if i have enough money and vacation.. i will like to travel in europe, japan, and south korea..i will like to see their new technologies and other new opportunities as well as unique nature landscapes.... but i have to wait to be successful career before splurging on vacation...

• China
23 Oct 09
Hi, hhfj22, travel is fun and educational, as well. During the trips, we enjoy ourselves, and learn about civilization of all nationalities. The more we see, the more open minded we will become, and might be more capable of handling various issues. As compared with the global exposures, nothing should be real obstables for us. Limited by resources, I also enjoy from reading journals or magazines about travel, which is informative and interesting. Happy mylotting.

• Singapore
23 Oct 09
Oh i would really love to. if i only have the time and the money i will go around the world. i love to see different cultures and meet different people. its very interesting but most of all i love to see breath taking sceneries. hopefully one of this days i get lucky and manage to do it, or at least some parts of the world as i am not that young i don't know if i have that much time.