Do u like to cook?

Belgium
November 14, 2006 9:23am CST
If yes, are you an amature or a professional ?
10 responses

• India
14 Nov 06
i like to cook....but i dunno how 2

• United States
14 Nov 06
yes i like to cook. i'm not an ameture but not a professional too.


•
26 Nov 06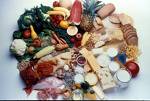 I love cooking, i tend to cook everyday, so i consider myself a proffessional!, after all ive only cooked everyday for 17years lol xx

• Brazil
25 Nov 06
Im somewhere between amateur and professional, and ye, I like to cook very much, have a nice day!

• Malaysia
25 Nov 06
I like to cook but I can only cook the simple food like can food or cook simple vegetable. just the very simple food. is this consider i can cook?? however, I plan to learn when i free, it is important to know how to cook, can save a lot of money if we cook rather than always eating outside. actuall cooking is not hard, just need to try and never give out.