Bragging Rights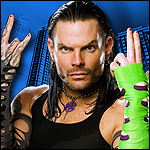 United States
October 26, 2009 9:58am CST
Oh my, can you guys believe Batista turning on his best friend and brutalizing Rey Mysterio like that!!! hmmm...there will be another storyline...... Big show trading places Team Raw, We all seen that one coming didn't we? Miz defeating Morrison..come on...now we will have to keep hearing about the Miz being "awesome" even more this week. I know, Morrison could kick his butt... John Cena got the belt!! Yes, I didn't like Orton having it so now what is going to happen when he can't get a rematch for the belt? Have one his members win it, then he recapture the belt from Legacy? What is your thoughts on Bragging rights and what will go down for WrestleMania 26?
3 responses

• Mexico
26 Oct 09
Hi there, I've been a wrestling for more than 25 years already and I think I have the right to ask in more than a sarcastic way but being realistic, how many total times have John Cena fought against Randy Orton? Isn't that like way too much already even for current generations of fans? I obviously can't compare wrestling from "back in the days" to the "Attitude" era to the current storylines, they're all different in their own way but having a rivalry for this long already might backfire in the ratings. Good thing for the WWE they don't have that much of a competition.

• United States
26 Oct 09
I know what you mean!!! It is soo much different today than before and I really miss the "Stone Cold", "Hulk Hogan", and "Bret Hart" days. It is getting out of hand and repetitive...they need some better creative writers and new talent to get things spiked up....

• Mexico
26 Oct 09
There you go, you know what I mean. What would be a good matchup for you with the current WWE staff?

• India
3 Nov 09
Sorry to interrupt the conversation, but as good match with the current wwe according to me would be involving John Cena vs The Undertaker. I have just seen this match once and when it occurred a few years ago, somebody interfered with the match and it was over without a proper finish. A match featuring them would really be interesting to watch now considering now that the new John Cena has defeated the likes of The Great Khali and Umaga. What do you think of this match-up

!!

• Australia
1 Nov 09
I thought Bragging Rights was pretty average. Can't believe Cena won the belt back though. At least he got busted open I guess. I'm glad Smackdown! dominated. Batistas heel turn could've been handled way better. It was kinda obvious what was about to happen when they suddenly have an interview in the ring straigh after the match.

• United States
2 Nov 09
yea, right afterwards and sometimes anymore beforehand you know what is going to happen and it is a ruiner. :( I would like to be surprised on what is going to happen and get something new going on and mix up the roster alittle. Even though, I still like to watch and you never know, maybe one day we will be surprised, shocked.

• United States
1 Nov 09
I thought bragging rights was a great ppv. Didnt care for cena winning the title though since im sick of the title changing hands every month or two. And it would of been nice to see cena back on smackdown. But I was shocked to see batista finally turn heel. I never thought he would of turned heel yet even though I thought he would of a year ago. But it was awesome to see him turn heel been waiting for it for a long time.