Are you a fan of Bill Cosby?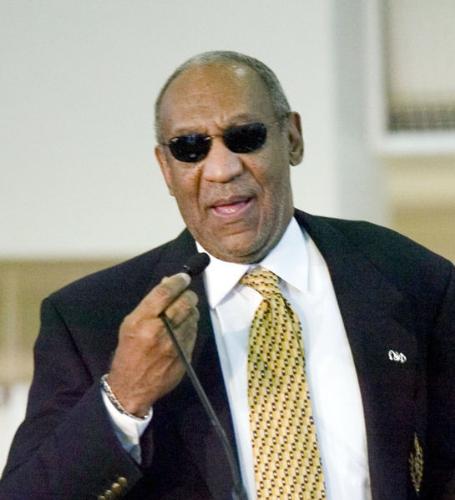 Canada
October 27, 2009 11:21am CST
I'm so excited! My boyfriend just won tickets to see Bill Cosby live "in concert" at the JLC here in London, Ontario on November 8, 2009!!! We had talked about going to see him, but couldn't get ticket price information online when we first heard he was coming to town. We love his stand up, and are trying to do what we can to get out of the house more for more "culture". LOL... October 1st, our "cultural" outing was to see "Keith Urban" at the JLC. Do you like Bill Cosby? Do you have a favourite routine of his that you like to listen to? Mine is "Chocolate cake for breakfast" http://www.youtube.com/watch?v=8cfn0q5K5eU Are you more of a fat Albert fan or a Cosby show one? I wasn't that into the cartoon as a child in the 70's, but I think I've seen every episode of the Cosby Show. lol. Have you seen any classic live comedians in concert? This one will be my first. I'm VERY excited!!!!

6 responses

• United States
27 Oct 09
That's a great surprise! I don't care too much for him as a stand up, but he's funny in movies. I grew up on the Cosby show and loved it! He's actually coming to DC tonight or this week....Have a great time!!!

• Canada
5 Nov 09
I don't recall seeing him in any movies other than Ghost Dad... and that was YEARS ago... and obviously not all that great to me, because I don't remember much about it. LOL!

• United States
27 Oct 09
Congrads on the tickets!!! Did you know he was just awarded the Mark Twain Lifetime Achievement Award for his great work he has done through his use of the spoken and written word??? He definitely deserves this honor. Enjoy going to see him.


• Canada
27 Oct 09
For sure! I haven't listened to many of his routines in YEARS (I have some cassettes somewhere that I listened to over and over again back in the late 80's or early 90's). But now I'm going nuts on YouTube, and am finding his comedy TIMELESS... especially all of the kids and parenting stuff... I'm crying with laughter here!!


• United States
27 Oct 09
Not only a fan but a friend of his! I met Bill a long time ago,23 years! I worked at a hotel where he performed. I was a bartender and worked with the many beautiful waitresses there! It was a large Casino in Lake Tahoe! He uesd to play tennis with several of the girls there, and he'd always come by the bar looking for them, we would talk all the time and actually became friends, he'd always look me up when he came to town and even had dinner with him and some other friends once! He a really great guy off the stage, a real person!

tdemex

• Oklahoma City, Oklahoma
6 Sep 12
He was the only comedian my grandparents had an album-or-two of. (Me, I've got Jeff "You Might Be a Redneck" Foxworthy, a little bit of Jerry "Who ARE These People?" Seinfeld & a bit of Steve "SNL's King Tut" Martin.) I haven't seen any big-name comedians live-in-concert. But I've seen recordings/broadcasts of Janeane "If You Will" Garofalo, Eddie "Transvestite Lesbian Trapped in a Man's Body" Izzard, George "Seven Things You Can't Say on Television" Carlin, and plenty of others (don't remember any of their catchphrases, but there's Chris Rock, Eddie Murphy, ... that Jewish girl who slept with Matt Damon, Jay Leno, Conan O`Brien, and others I'm sure.)