Wedding Cards.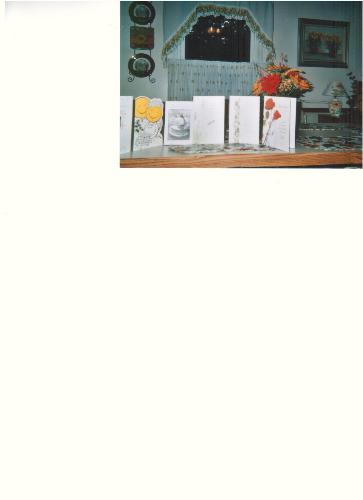 United States
October 29, 2009 2:21pm CST
My wife recently did a discussion about our wedding and the gifts we received that were on our registry,so I decided to start a discussion on the money aspect of our gifts because we most of our wedding presents were cards with money,and an Outback gift card,and I think we accumulated over three hundred dollars in cash,since a couple of people gave us a hundred dollar bill,which was really nice,and all though they did not get us anything off of our wedding registry,the money will come in handy since me and my wife are trying to start our lives together,and we are trying to save to get us a double wide and a car since we need both of those,and I have included a picture of the cards we got,so please share with me your opinions,but please try to be serious,and do not go all off the wall and such and I promise to comment back in a timely manner,Happy Mylotting.
1 response

• United States
29 Oct 09
I am very much glad to have received the money just as well as I was happy to have received the gifts. The money will really come in handy, just like the money from mylot will as well. I know we have our goals, and I hope that you get many responses so as to help with your goals.

• United States
29 Oct 09
Thank you baby,and I hope we both reach our goals,so that way we can reach our long term goal which is our own double wide,thanks for responding,I love you.

• United States
9 Nov 09
Yes, our own doublewide. Some people wish for a limo, or a mansion... we wish for a doublewide! lol! You might be a redneck if...

• United States
10 Nov 09
That is true but I rather be a happy redneck then a miserable millionaire with a limo and a mansion but no life lol,I love you.