198 inmates sued bcuz they were forced 2 say no 2 drugs..

United States
November 14, 2006 10:36am CST
they won their case and will be compensated i saw that on the daily buzz this morning. Do you feel they should have that case???
5 responses

• United States
14 Nov 06
Why not?! This is America and we sue each other all the time about anything. I think they are free to say whatever they want to say, not what someone else told them what to say. Am I right?!! What ever happened to the freedom of speech?!!


•
14 Nov 06
Which country was this? tell me it's not the UK......this is insane. Makes me want to sue because I am forced to say no to crime. My parents forced me to say no to burning down the house when I was a kid, can I sue them? I want to sue the city because I am forced to drive my car on the road when I want to drive on the sidewalk hahaha. This stupidity will never end.

• United States
14 Nov 06
the US, it was on the daily buzz this morning. i was watching it at work and i was like that is just crazy. that show comes on weekday mornings from 6am-9am

•
9 Dec 06
This is a sign that the world is going mad, what else can we say? Anyway, thank you for selecting me as the best answer.

• United States
14 Nov 06
I think that if they are really out of hand, or mentally ill they should have to take their medication. They are prisoners, not free people. They shouldn't have gotten themselves into the situation in the first place. If it helps make the prison safer, then they should take it. Besides, wouldn't it make the time go by better?

• Romania
14 Nov 06
I agree it is insane. But honestly I don't know what to say. On a hand I am a smoker and I am mad myself too when I am not allowed to smoke in public places like bars, pubs, restaurants. On the other had I agree I can't make people inhale my smoke. So, they should choose for themselves alone, but also they shouldn't start the case.

• United States
14 Nov 06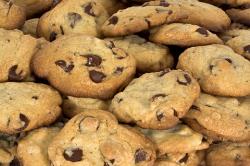 Ive been working in a prison for over 10 years and Ive seen it all. Ive seen a guy sue because when he got his cookies with his lunch where soggy then there was another time that A guy sued over some cookies that was donated by a church and won. In his lawsuit he wrote down the price of the ingredients, the cost of delivery and the cost for the time it took the church to bake the cookies.The sad thing is he won 52.78 for cookies that was given to him. So I know anything is possible when it comes to lawsuits. They have all day to think about ways to get over on the system and thats exactly what they do. They have more rights than the typical citizen. 3 hots a cot and free medical.

• United States
14 Nov 06
That is just out of control,thank you for your response