You are right handed or left handed?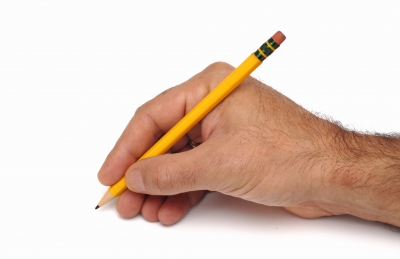 Singapore
7 responses

• India
31 Oct 09
I am right handed, and don't know much about left handed ones. So here are my myths: left handed tend to be more successful, they can use right hand more efficiently than we use our left one. And they are more brilliant. Hope someone clarifies..

• India
31 Oct 09
I think these are just some misbelieves. I have heard that left handed ones have an average life time of 5 years less than the right handers. Hand you heard that?

• India
1 Nov 09
Hi Bluray I am right handed. I use my right hand for every use like eating, writing and working and left is just for support but while typing i will use both the hands

• Lapu-Lapu City, Philippines
4 Nov 09
in most of the tasks i do, like writing, i use my left hand. so i can be called a left-handed person. though i can use my right hand in some tasks, i cannot write with it. i use my right hand to move my mouse in front of the computer, i eat with the spoon on my right. so far, that's what i can share.

• India
31 Oct 09
Am also right handed person friend. Its very difficult for of to use left hand for writing, however i have tried, and wonder how they do this...ah. I think the left handed people also feel the same towards us. Good discussion. Happy Mylotting.

• Philippines
1 Nov 09

I am a right-handed person. I do most things most efficiently with my right hand. I write with it and hold the phone with it. I hold the racket on my right hand and use it when I play badminton. Yes, there are people who are ambidextrous --- they can use both hands efficiently.

• United States
31 Oct 09
I am right handed but I can write with my left hand too. I don't think anyone is lucky being right handed or left handed.

• India
31 Oct 09
Wow... Writing with both hands?thats great. Yeah you are right, i think its just a myth that left handed people are lucky ones.