The "Guilt" in the expression "Guilty Pleasure"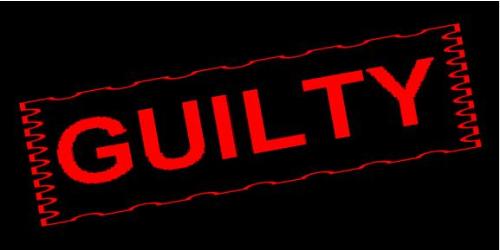 Latvia
October 31, 2009 4:49pm CST
How would you describe the feeling of "guilt" when you use the expression guilty pleasure? What does it really feel like? In what situations do you feel this strongly? Why is the word guilt fitting? I guess, I wonder what do people really mean when they say "this is a guilty pleasure". I've never really thought about this deeply. What triggered it was reading an article saying some woman in "Desperate Housewives of Atlanta" was voted No1. guilty pleasure of TV viewers last season, or something along that line. I thought, okay, so people feel guilty watching a show that plays like a circus, but how come I've never heard people say going to an actual circus is a guilty pleasure? Just what sort of ingredients have to be present for a situation to qualify as a guilty pleasure?The most accurate way to put this is probably that this "guilt" refers to a break away from one's purported preference and taste, without a good reason. But what IS a good reason? If you think you shouldn't like something but end up liking it anyway, wouldn't this just mean you didn't know yourself very well?
1 response

• United States
31 Oct 09
I think a guilty pleasure is something that you enjoy but you know it is taking you away from something more productive or healthy. For example, eating a brownie may be a guilty pleasure because the better for you thing to do would be to eat a carrot stick. Watching a reality show such as The Real Housewives of Atlanta could be considered a guilty pleasure because you don't really gain anything educational from it. But, I am all for guilty pleasures. Life is too short not to have some fun!

• Latvia
31 Oct 09
thank for the response! Your response is the best one and the only one! :D Happy myLotting!