When Season changes- Is status of your health change ?

India
November 1, 2009 10:56am CST
Mine is like this-when the season changes i usually get small health problems- Season changes from- summer to rainy season-fever[Malaria,viral fever] Rainy season-winter season-cold & cough winter season to summer-body pains and temperature Have you experience any changes in your health?
4 responses

• China
3 Nov 09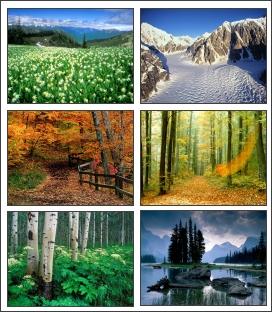 I will have to face a similar situation everytime when seeasons change. Now, in my country, the seasons have changes from autumn to winter and it is snowing here. Obviously, it is becoming cold at the same time and then I am getting a cold now. Of course, I believe that most people will meet such a situation too when seasons change. So, be careful to our body when seasons change.

Have a nice day.

• India
3 Nov 09
Hi,yes,get,that is all because of sudden change in temperatures that effect on our body.This is common but few people got resistance power.Take care and happy mylotting.


• Philippines
3 Nov 09
Yes, especially if the temperature is humid. My asthma attacks become more frequent.

• India
3 Nov 09
Hi,use,be serious about asthma,some times it effect us severely.I hope now some inhalers type apparatus come into use to spray in to mouth.. Have a nice time.


• India
2 Nov 09
When the season changes atomatically the temperature changes, the body should doesnt immediately adjust for the temperature, so this kinds of small health problems starts in few people. Even i have experienced this. Due raining seasons to windter i get sever cold & cough, During summer seasons, if i roam in the hot sun immediately i get get gidiness i fall down.

• India
3 Nov 09
Hi,yes,you are right deepa,sudden fluctuation in temperature effects our body and due that change few problems occur.So you will be very careful in summer.Take care and have a nice time.




• Chile
2 Nov 09
Hi friend, I have some minor health problems that have to do with my age but I don´t have many seasonal problems. Fortunatly I´m not a person prone to colds or flu. My daughters have more problems like than than the ones I do. I take 500 gr of vitamin C all year and I also take vitamin E. I think that helps. Fortunatly we don´t have malaria in our country for many decades. We used to have it in the north where the climate brought mosquitos. There were swamps but they dried them and that disappered. Take care!

• India
3 Nov 09
Hi,happy to hear for having only minor problems and even now you are better than your daughters in health.That is all because of food,care.Now a days this generation are preferring junk food,pesticides residues,..inorganic...etc.I think you are healthy[Vit-C,for resistance power] and young[vit-E for young] along with positive attitude. HAVE A GOOD TIME.