Do you murmur or talk during sleep.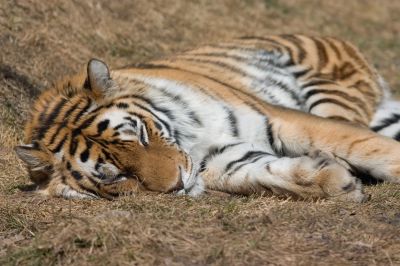 Singapore
3 responses

• United States
2 Nov 09
Hi Bluray I am one of those that talk in my sleep..Its really weird because sometimes I'll wake myself talking. I guess I'm in that last part of sleep (REM) where you are almost ready to wake up and I'll hear myself talking. I always feel silly when I wake and have been told that I talk all the time while sleeping..I just hope I'm not saying anything to offensive towards my partner, or telling "tales out of school" if you will!! My man talks too,, He mumbles though and I can never quite make out what he is saying, He also screams out really loud like he is having a nitemare..sometimes I'll wake him up but he never can remember what he was dreaming. I on the other hand always remember what I dream. As the day goes on it fades but when I first wake I remember every bit of it..Fortunately I don t have too many bad dreams, just weird dreams..I think that they are so interesting and wonder what makes you dream about someone you haven't seen or even thought about in years. I will see the person so clearly and know exactly who they are. On the other hand, sometimes I'll dream about a person that I dont recognize or know and I wonder if they are from a past life or a future one? In any case, there are thousands of publications about dreams and if your really interested you should search dreams on line and you'll find tons of stuff..Sweet dreams!!! J

• Philippines
2 Nov 09
Hi bluray, frankly I don't have any idea If I were really talking but some of siblings told me I'm not. Probably talking while sleeping is kinda unique and sometimes this is some part of your dreams. I have some friends who really talking while they were sleeping and it really amazed me, you can talk to them too and possible they will answer too. Keep up!