Why is a building called building?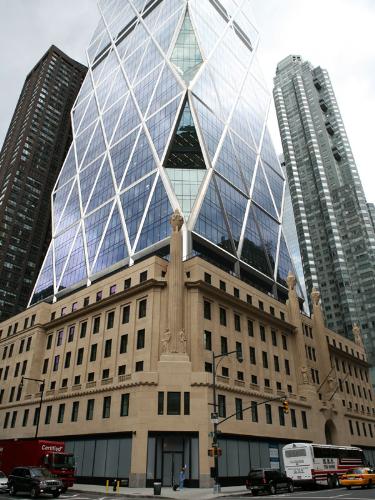 Philippines
November 2, 2009 12:52am CST
Hello discussion mates, I've got an interesting question to all of you. Why does most of us people call buildings a building when it's been built already? I mean it's already done. It's already standing tall. It should be called a structure right? What do you think guys? Isn't that a vocabulary error?
4 responses

• United States
6 Nov 09
Well sounds like an error, and maybe it was just adopted terminology like many other silly terms in this language. I think even though its built and stands, well never really stops growing, until eventually is demolished. See once its built now it serves a purpose to build in so what ever venture sets in it, keeps on building.

• United States
6 Nov 09
Well I think we are on the same page, after all I also feel it has become a stereotyped term too. You did have a point and I think is one of those terms that have dual direction in language.


• Pakistan
2 Nov 09
Because the Word "Building" can be either a noun (naming word) or a verb (doing word). When the term "building" is used in the context, she is building it, then the word is a verb. an action is happening. When it is used in the context, 'look at the building', the word is a (common) noun. it's the name of something. This means that the meaning of the word 'building' is context depentent, therefore there isn't a relation between the noun and verb form. Hence, the fact a building has already been built has absolutely nothing to do with its name.

• Philippines
2 Nov 09
Yes I know it can be a noun or a verb. But it's nice for you to remind me of such thing.

But I believe that a word or a certain vocabulary must have a root of its existence. All words have histories. Each word has a meaning or explanation as to why a building is used as a noun and a verb. There must be an explanation to it and I think the first comment above has a point.

shadow41

• Canada
2 Nov 09
That's a very interesting question! Even old structures we still call it building. Maybe when ancient cultures built something, they always had the idea of building more and more on top of it. Maybe that's why they built high towers or high pyramids. Anyway, that is just my lousy rationalization on why it is called building. It's like why doctors call what they do a 'practice'. Even if they're doing it already for a long time. It is still a practice. Geez, when will they master it? We don't really want any physician practicing on us.

• Philippines
2 Nov 09
Ahaha. You're right. I haven't even thought about that! Now that's scary. We sure really don't want them to practice with our bodies. I guess you're right about buildings and doctors. It's an ongoing process. There's already a structure built but it can always be improved that's why it's being called a building. So as the doctors, they can never master a certain medical procedure because as each day passes by, a new and improved way of medical procedure can outlast or replace the old one. It's ongoing. Wow! That's not a lousy rationalization you have there. I think it's brilliant. Thank you for sharing your thought. It's amazing.

shadow41