Have u seen a flower which exactly looks like a parrot? please have a look at..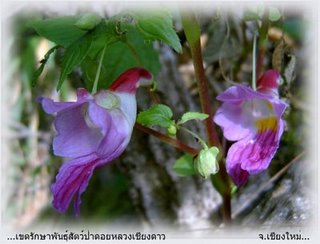 India
7 responses

• China
5 Nov 09
Nice! Amazing! It's my first time to see a flower that looks like a bird. I don't see it as a parrot but instead a love birds. What type of flower is this? Is this a wild flower like orchids? I love to add this in my mom's collection. I hope it's available in our country.

• India
4 Nov 09
hi rorisricha, wow that is wonderful, i wish i can see some flowers like that for real, oh it does so much look like a violet parrot, beautiful flowers i have to say, i wonder how will it be if i happen to gift these flowers to someone special.



• China
4 Nov 09
The picture is so small, I can not look clearly! But they are actually just like a pair of parrots, like they are playing on a flower tree. The purple flowers are so beautiful!I really like purple flowers. www.iduai.com

• Puerto Rico
4 Nov 09
That is a beautiful picture not to mention amazing. It is unbelievable that there is a flower out there that looks like a parrot. Thanks for sharing.

• China
4 Nov 09
hi rorisricha, i stared at the photo for few minites, and it really like a parrot, but do you take it by yourself or you just search the photo on line? if you took the picture yourself, i think you are such a genious, i seldom take care about the flowers around me, but if you search it on line, i think there are so many flowers or stones to be found in many shape.:)

• United States
4 Nov 09
Oh, wow... that's so cool! I can't stop staring at it

I think it's just so cute. After I saw this discussion, I went to look it up, to make sure it's a real flower (not that I don't trust you

), and it says it's a really rare flower. Darn. I wish I could get one of those