Which one is more important for a college sudent,studies or social practice?

China
November 5, 2009 8:50pm CST
Nowadays,college students have more opportunities to join in various social activities than before.While enjoying the benefits,many have trouble balancing their studies and their social practice,and some skip classes to find time for the latter.What do you think of this phenomenon?
7 responses

• China
9 Nov 09
hi vincyk, i think they are both important and they has no contradictory. to a student, studies of course becoming important as you have to graduate from college, and since you are in college, so you are an adult, and social practice is also important, it would benefit you in the near future in your job and communication with others.

• India
8 Nov 09
I think nowadays for a college student,studies and social activites both are important but studying is the first preference.

• United States
7 Nov 09
Always focus on the studies first before partying. A college degree can take you so far in life. When I went to college I missed class twice and that was because I was snowed in. Other than that I went to class no matter how sick I felt. I had a bowling class and that particular day I had a fever and I still went to class. I know that my studies were important because the degree would help me get a better paying job. I graduated this July with a BA in Elementary Education. I am looking for work, but with the bad economy none of the schools are hiring. I do substitute once in a while and I enjoy that. It gives me a feel for what grade levels I want to teach and those I do not want to teach.

• India
6 Nov 09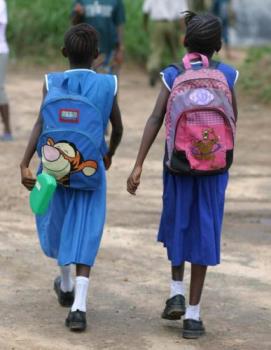 Oflate due to the improvement of technology students have been distracted from their ultimate goal, studying and getting into a carrer. You can see a school boy with cell phones nowadays. Socail practice is important too but bottom line is study and gain knoledge to make a carrer for living. If you do not work, how would you lead your life. So I feel studies should be giving at most improtance by a student and next come other things. Do you agree?

• China
6 Nov 09
i think the college student should go in more social practice.now i am senior student.i find i have no experience to work on social.usually in shool to learn the theoretical knowledge,are no longer applicable.In practice i still don't know how to do. so college student should join in social activities.The school also provide more opportunity to students.

• Philippines
6 Nov 09
It is very important to have a extracurricular activities to be joined in the school. This helps your growth and development as a person. Especially dealing with people in the society. But of course, we have to balance them. Not only the extracurricular activities is important but most of it is our studies. When I was in my High School days, I join in a Varsity Team and playing volleyball. But I still graduated with Honors in our school. I have to balance those things. Being an athlete, I have learned to have determination, teamwork and cooperation and other good values to increase my self-esteem. When I was in College Days, I join an organizations. I'm into music, dancing and role playing. I have to balance all of them. And never leave my studies behind.

• India
6 Nov 09
hi dear friend according to me both studies and social practice are important to a college student anyway have a nice day thank you