What if?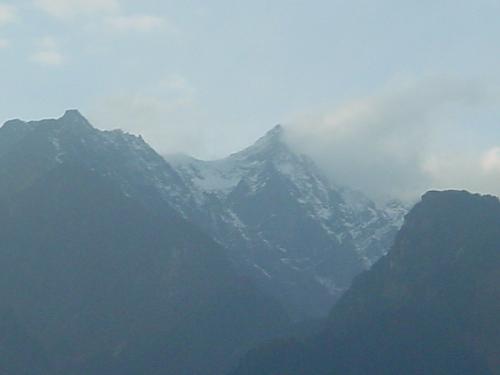 India
November 6, 2009 9:52am CST
If you were taken above the Himalayas and air dropped on one of the peaks to go to the summit and assured of being picked up again and taken back to the nearest town, How would it be? Would you go along with the ride?
3 responses

• Boston, Massachusetts
6 Nov 09
Hi A, I will still take the chance of being there... it's a rare opportunity for someone to there. I am lucky enough to be chosen to be one of those to have such great experience. If ever they will not be able to pick me up--life must go on. i will be resourceful enough to live!

• United Kingdom
6 Nov 09
Wow! I would be delighted to be taken up to the Himalayas and asked to go to the summit. I hope that I would have my camera with me. I would be a beautiful landscape and some fantastic views. I would say a very big thank you to the person that takes me all the way up there. I adore traveling to different places in the world.

• India
6 Nov 09
oh that would be a wonderful experience i suppose to view all around from the top of the Himalayas.the beauty of the extensive whiteness of snow would have a breathtaking impact on my senses. i think i wouldn't miss the oppurtunity any time.it would be truly be dream come true for me...