Designing Your Own Pattern?

United States
November 6, 2009 1:53pm CST
Recently I have been drawing incessantly and working those same pictures into patterns for corss-stitch. I've been having a lot of fun drawing them, but I don't know that I'll ever get around to stitching them. Does anyone else enjoy creating patterns for whatever craft you enjoy?
2 responses


• St. Catharines, Ontario
20 Nov 09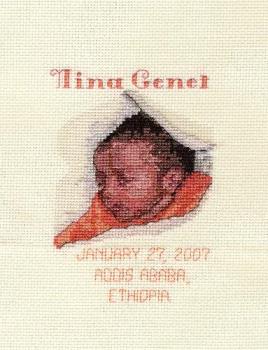 I'll often adapt patterns more to my liking, as well as creating it all from scratch. Here is a birth announcement I designed and stitched for one of my neices, for her adopted girl.

• St. Catharines, Ontario
4 May 10
Thanks for the BR. Have you gotten around to stitching your own designs yet?

• United States
4 May 10
Your welcome! And, no I haven't yet. I lost the stitching bug, though it seems to be returning and I expect I'll start stitching my own designs very soon!