Any issues with Windows 7?

Philippines
November 7, 2009 1:32am CST
I'm a technical support representative for an Internet Service Provider and of course with the newly Operating system, Windows 7. A lot of customers are getting fun of it and are so quick to upgrade their vista or xp to windows 7. And fter installing it? My phone would ring and they would say " I cannot connect to the Internet!". Of course it is my job to help them but after making sure that the line is okay, I gotta ask the operating system and it's windows 7. I would ask them when was the last time they were able to connect, well it was after upgrading to 7!..Then they would blame us for everything. Hey what's happening? Guys, I have windows vista and I am not really that familiar with it. Can you give me some issues that you know regarding 7? I know it is officially released but I think it seems to be still on a beta version..
5 responses

• Philippines
7 Nov 09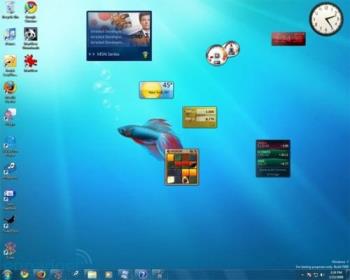 Retail version is out already. But some people are still using the beta version of it. Maybe those having problems trying to connect to the internet are beta users. I installed windows 7 and everything I need on my computer including of course internet connection and it was so easy. Much easier than xp and vista.

shadow41

• Philippines
8 Nov 09
Hi, I think you're right. Because whenever I would ask them when they have install it and they said that was months ago..thanks for that idea.:)

• Philippines
8 Nov 09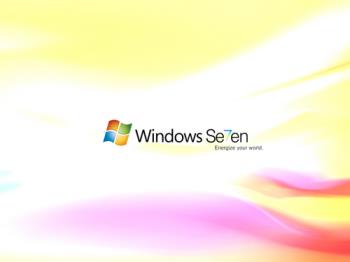 Well I hope I'm really right.

I installed retail version of windows 7 and everything went smoothly. It didn't even bother to ask me to install my mother board drivers and also my network drivers. I mean I just installed windows 7 and it's done. I just configure my internet connection myself and it was so easy. The instructions are very easy to follow. It's totally a user friendly OS. Have a nice day.

shadow41

• India
7 Nov 09
hello breichem im using kaspersky anti virus if u have key gen for 9.0.0.736 version please send me that URL

• Philippines
8 Nov 09
hey il try to get one for you, but i'll just try. We do not support third party anti virus because we have our own but i'll check if there is one.

• Melbourne, Australia
8 Nov 09
I have all 3 computers with win7. Not a problem here, but then I know what I am doing & dont need to call anyone for help. But then win7 didnt need me to do anything.


• Philippines
7 Nov 09
Hello breinchem =) wow with that job and an extra cash from here...your good! =) i am using windows 7 for almost a year now and i have no problem with any of my internet connections =) i think one problem is that after installing Windows 7 they sometimes forget to install their network adapters drivers... or for some rare occasions, Wrong Overclocking would make there internet connection not to function properly.. yeah i have encountered this problem myself and fixed their computer's Internet connection..=)