why does facebook have their site a fast growing site like google?

Philippines
November 7, 2009 7:44pm CST
i think so, unlike friendster hasn't have their automatic updates, lots of applications, easy chatting and most important is the live news feed..now, i seldom open my account in friendster, mostly in facebook.:)
2 responses

• China
8 Nov 09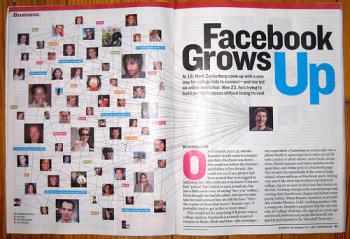 From where I stand, the reason why Facebook is becoming more and more popular is that its appearance meets the needs of most people. As we all know, as a popular social networking site, Facebook is widely used around the world and spreading with a high speed. For various reasons, people can't keep in touch with their friends and family, however, Facebook provides us a latest opportunity to communicate with others. It is an innovation about the relationship and communication. With lots of third applications, Facebook is becoming a tool that helps us build a stong network relationship online.

• Philippines
8 Nov 09
i strongly agree with you dude..well, if could suggest to the admin of facebook, i would tell them about the voice over the internet technology that would make their site more popular in terms of communication..