In your own opinion, what is the difference between effective and efficiency?

Philippines
November 7, 2009 7:57pm CST
Effective is where people finish a job in in a proper manner and proper method. Effectiveness is where people finish a work using the materials that is needed but consuming all of it and sometimes there is a waste but of course the result is good. Efficiency is where people finish a job faster, in a proper method and proper manner. Efficiency is that finishing a work with conserving all the raw materials that are available and using it properly and productively. (also good result) There can be effectiveness with out efficiency but never efficiency without effectiveness. A people can be effective but never efficient. A people can be efficient and at the same time effective. How bout you? What is your Interpretation about that two. And are you Effective or Efficient? For me i already what i am, what i want to know now is you. You can state a sample if you want. Please explain briefly and precisely. And what is the implication of Effectiveness and Efficiency to you? What is the significance of Effectiveness and Efficiency to you?
4 responses

• China
8 Nov 09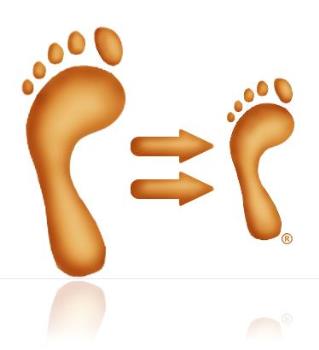 There are many differences between effective and efficiency. Effective means producing or capable of producing an intended result, or having a striking effect. At the same time, effectiveness relates to reaching goals instead of the efficiency of work. Being efficient means producing results with little wasted effort while being effective means producing powerful effects. It's the ability to carry out actions quickly. Effectiveness allows you to accomplish the worthwhile goals you've chosen. In total, effectiveness pertains to how well the task was done, and efficiency speaks on the speed it took.

• Philippines
8 Nov 09
Wow i cannot argue with your understanding about Effectiveness and Efficiency but look at my definition. You are right Being effective relates to reaching goals, and efficient is the speed of work, but efficiency also have some goals and efficiency means, quality and quantity it means we will become more productive if we are efficient. Effective is for the quality but not the quantity. So i therefore conclude that Efficiency still Dominates. Anyway! Another intelligent response from you, i really admire you for that. Thanks for that very interesting and intelligence response, two thumbs up dude! Have a nice day.


• United States
9 Nov 09
Efficient and effective are both relative, and comparative terms. They both require specificity to have meaning. Effective means producing the desired result, where desired is the key specific. Efficient means producing the desired result with minimum input. Input is usually measured in terms of time, material, cost or effort utilized to produce the desired result. To illustrate, consider two students, Student A and Student B, who are given an assignment to write a paper. The paper must be a minimum of 1500 words in length and is due in two days. Both students are assigned the same topic. Both students desire a passing grade on this paper. Both students spend approximately the same amount of time researching and writing their papers. Both students turn their papers in on time. Student A receives an "A" on his/her paper, while Student B receives a "C" on his/her paper. In this example, both students were equally effective in that they both produced the desired result...they both received a passing grade. And, they were both equally efficient in that they both spent approximately the same amount of time (input) producing their respective papers. However, can we say that Student A had a higher degree of effectiveness in that he/she received a higher grade than did Student B? And, can we also say that Student A was more efficient than Student B in that Student A produced a better result than Student B utilizing the same amount of input (time) as did Student B?

• Philippines
10 Nov 09
People really have different views on effectiveness and efficiency. I remember when i was still studying my masters degree my professors who happen to be both Doctors, have also different point of views. MY professor in educational psychology said that efficient is way better than being effective while the other, who happen to be my professor in human resource said that effective is way better than efficient. O well, hahahahaha.

• United States
10 Nov 09
I think efficiency and effectiveness are inversely related. In other words, there is a point where efficiency and effectiveness are maximized for any endeavor. Beyond that point, an increase in efficiency results in a decrease in effectiveness and vice versa, an increase in effectiveness results in a decrease in efficiency. You can't be 100% efficient and 100% effective at the same time.

• Boston, Massachusetts
9 Nov 09
HI RJVB, For me being effective is creating an impact in others lives and empowering them to become a better person while being efficient is responding to a complicated thing using all the necessary resources and skills to make it and deliver it with quality and on time!

• Boston, Massachusetts
9 Nov 09
There is no good, great, better teacher, counselor, etc... but effective teacher, counselor, etc. If one can is effective and efficient she/he is simply gifted!

• Philippines
8 Nov 09
An action is effective when it was able to achive the end result and it's effeciency talks more of how it was done. I will use a simple analogy to bring out my point. You can kill a mosquito just by a simple swatting or you can use a cannon if you wish. Both will be effective but the swatting is the most efficient way.