preserving your fruits and vegetables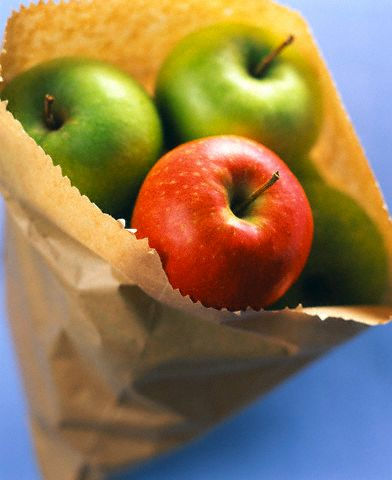 Canada
November 8, 2009 1:21am CST
do you practise putting your fresh fruits and vegetables inside a paper bag before pop them in fridge?...me? i do...i want to keep the freshness of my fruits and vegetables so i wrap or put them in paper bag

2 responses

• Garden Grove, California
11 Nov 09
bart78 I prefer plastic myself as it keeps them much fresher,paper tends to absorb liquids which is not so good. but yes i keep them in plastic and in the produce drawer too which is specially for fruits and veggies too.

• India
8 Nov 09
I think it is a good idea.How long does it keep fresh? There are these fridge bags available in the market with zippers,are they effective too.I would definitely like my fruits and vegetables to be fresh and would try your method henceforth.Thanks.

• Canada
8 Nov 09
well, it depends really on the fruits and vegies, for fruits that has softer skin like strawberry they last 2-3 days in cold temp. of your fridge while those had normal skin fruits like apple, guava, pears they last almost a week, now for the vegies it depends again, for leafy vegies my longest experience is 5 days but those regular vegies they last a week or so and still fresh...