what do you mean by "a friend"?what's the nature of friendship?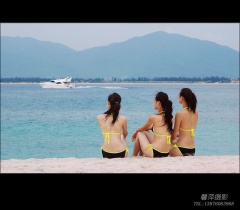 China
November 8, 2009 11:12pm CST
1:friend should be close in age 2:friends should share the same beliefs and values 3:friends should come from similar background 4:friends should have more or less the same kind of things. 5:friend should have the same educational background 6:true friends don't drift apart even after many yearss of separation 7:a friend is one who accepts me as I am 8:a friend is one who walks in when the rest of the world walks out What's your opinions?do you agree these over?
4 responses

• China
12 Nov 09
A friend is that you like him or she and he or she also like you

• Australia
10 Nov 09
In m opinion only number 7 and 8 are true to me. Friends can come in different shapes, sizes, cultures or qualifications. I believe that friendship can be almost like a chemical reaction between people that cannot always be explained and it can be a connection you have with some and not with others. Sure having things in common draws folks together but I just don't think it is necessary for friendship to develop. A friend is one who has seen you at your worst and will still stand by you no matter what. You can be separated from a friend for year and yet, when you come together it is like no time passed at all!


• China
9 Nov 09
I agree kind of over,the 1st not,2th yes,3 no,friend don't must from similar background,it's wired.have a nice day.

• Philippines
9 Nov 09
I agree but not all of the the above. A friend for me is special, treasure and a jewel like we have handed. I care for them both girl and boy, i do all my best to give them the best of me specially in times of needs. In times of trouble and loneliness. When i was happy I think that my friends also happy too. Im happy to have a friends. And they are being part of my life.