Facing life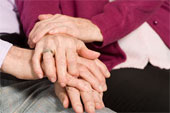 India
November 12, 2009 4:11am CST
Do you feel a bit of relief when you realise that you are not the only one having problems. I just experienced it today when my maid did not turn up and asked for more leave. My friend faced the same problem and that kind of made me feel better. Do I need to be a bad person to feel this way?
2 responses

•
12 Nov 09
I do feel better when i know i am not the only person who has problems in life as well i think there are always alot of people out there that have alot worse problems than i have.I think it is a way of making you feel that perhaps your problems are not that bad.No it do not make you a bad person.

• India
12 Nov 09
Hi all, I think it is a common feeling. When we know that we are not the only sufferer, we are getting some relief.

It seems funny but I don't think it is a bad habit or you are a bad person. It is true that many people are not ready to reveal the truth or agree the real feeling. In other words people prefer to keep in mind the happiness. But I am revealing the same if I am talking to my close friends.