kids and discipline

United States
November 12, 2009 9:02am CST
I am a mother of six kids and I have problems with my two eleven year old twins boys. No matter how I discipline them they just keep getting worse and worse with talking back, bad attitudes, and not listening to what I tell them to do. Does anyone have any suggestions of something else that I can try because I have took their toys away from them, took away their tv watching priveledges and any kind of playtime and drawing and coloring and no matter what I do they still don't listen they just get worse and worse can someone please please give me some different ideas to try.
5 responses

• United States
12 Nov 09
Number one- they are boys who are about to reach their sullen teenage phases and pull away from their mother. Therefore, things are of course going to be rough. As far as suggestions go, there is a technique that I as a teacher have employed when approached with bad behavior known as POSITIVE re-enforcement. Rather than taking things away when they do something bad, give them rewards when they do something you want them to do. This seems to be much better as taking things away makes those "sullen teenagers" growl and think bad things about you, particularly how to make you angry again. Rewards are something that they want to have and something they will certainly go out of their way for if it is something that they want. You could even establish a chart, putting up stickers or stars when they do something good that culminates into some big outing that they would enjoy. I know it sounds silly and kiddish, but it really does work--even for 11 year old boys.

• United States
12 Nov 09
Great thanks and it does not sound kiddish that is a good idea I have not thought about that one yet. Thanks a lot I am going to start that today and see how that works out and I will let you know if it works for my boys.

• Garden Grove, California
13 Nov 09
mmelendez the person who gave you the idea of positive enforcement I believe is on the right track. Also have you thought of listening to them too and respecting them as people even though right now they are misbehaving. sounds like a lot of anger in the air. time to be positive also do listen as i remember as a teen,many years back,not having my parents listen to anything I said. Teens are people too,and we as parents should be there when they need to talk to us. So try my fellow mylotter's really good advice, positive attitudeand reward them when they do what you tell them to do. try it as you yourself said nothing has seemed to work. good luck and God bless.

• Philippines
13 Nov 09
Try being more friendly to them. Clearly being a strict mom doesn't work. Just try to join in with there's games and do their likes. In short try to listen to them also. But make sure that they know their own limitation in time you wont have problems asking them do things...

• India
13 Nov 09
teach them good and nice stories which is with good moral values and buy them moral sciencees books to read at night better i prefer to teach them storie sin bible which refekcets to their mind /and kids will be thats it as thatas the age to be kidding and dont wory they willl change their atitude when they grow

• China
13 Nov 09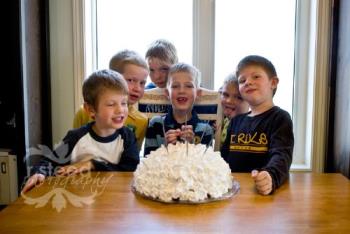 It is really a big problem for you to keep them calm down and stop them making troubles again. As you have said above, you have tried many ways to get the situation better, but almost all efforts are in vain at last. From where I stand, perhaps you can do something to attract their attention. For example, you can teach them to learn something new and interesting, then, I think they can pay more attention to the new thing gradually. Obviously, they will pay much attention to their new interests other than maiking troubles. You see, most children are curious about everything, especially these fanciful and unfamiliar things, if they have taken active interest to them, then, you can solve your problem well.