computer virus

India
November 12, 2009 9:46am CST
Hey i just bought a new computer, and i am really enjoying that, its really good thing , i also got a internet connection, where i do chat, and making lots of friend, finally i am really enjoying that, but fear some time what if somebody hack my computer, or any internet virus got enter into my hard disc and destroy all thing, I nothing know about virus and hacker, please suggest me how to safe my computer with these type terminators, i'll wait your valuable suggestion.
5 responses

• United States
13 Nov 09
you need a good firewall too. I use comodo firewall pro- it stealth ports your pc. that is it prevents hackers from invading your computer at every angle.it almosts makes your computer invisible on the net.except of course for your ip address. you can also put the entire windows operating system and your hard drive in protected mode-I've done this for months and thankfully, nothing has gotten through.not even generic low level trojans.also, beware active x! this piece of garbage program will tear your harddrive apart.it's so strong it will smash through any firewall even comodo.using windows update on microsofts website, I let an active x through; it destroyed my laptop.I will never use windows update again.whoever created active x is a fool.active x does one thing- destroys computers.

• Hong Kong
13 Nov 09
You have to buy or download an anti-virus program into your computer. It stops most of the virus from outside. Other protection is that don't open any strange email or site that you are not familiar. Evertime update the file of your anti-virus. I hope you can safe your computer.

• United States
13 Nov 09
Hello Nat and welcome to my lot. First thing I would do is go to a web site that is trusted like cnet.com and download a free anti virus. I have used Mcfree for quite a few years and it cost nothing but does the trick. But everyday before you get on the net go to start then to accessories and then system tools then to system restore and then create a system restore point for the day that you are going to use the computer do this everyday then you will have a system restore point everyday, before you get a virus. I do this everyday to keep from losing things I want to keep! Hope this helps you! Have a great day!



• United States
13 Nov 09
Thanks I know it don't always work but it is a step in the right directions. I don't download things from a lot of sites cause I don't know for sure what I will get if I do download things. But I do know that MCAfree is a good application and I have used it for many years and trust it. Thanks again and have a great day!



• Philippines
13 Nov 09
like what they said.. you need a good anti-virus program to start. i'm using nod32 antivirus for i think.. two years now. i havent had any problems with it so far. with nod32 you can easily delete or clean most viruses in your pc as well as in your flash drives even before they can hit or do damages in your system. It also consumes less cpu resources than any other anti-virus program. updates for it are smooth and won't cause "lag". you'll barely notice that its there. for me its the best so far. others might have a better anti-virus. take time to read user reviews, it'll help you get an anti-virus program that's best for you

• China
13 Nov 09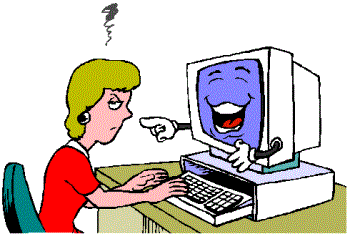 If you are just a newbie of computer, I guess there are lots of things you should learn in order to prevent your PC keeping away from these dangers. At first, a proper anti-virus software is a necessity for your computer. Without it, there are no people who can keep their computers safe all the time. What's more, forming a good habit of surfing the Internet is important too. For example, never visit these unknown sites, such as phishing sites, never open the unsafe messages and it is not wise to download some softwares from these little known sites. At last, I advise you to learn more relevant knowledge if you want to keep your computer all the time. Good luck!