How many Bookmarks you have in your current Browser?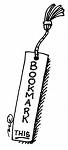 India
November 13, 2009 5:03am CST
I normally bookmark the sites which i find really interesting and useful.As i surf for some traffic exchangers so daily i will be adding some 5-10 or sometimes upto 15.Recently i was really shocked to see more than 500 bookmarks in my browser nd of all those i rarely visit those.How many bookmarks you have in your browser and do u visit them or not.
2 responses

• Boston, Massachusetts
13 Nov 09
I don't know but there's a lot. it's really useful- it will help you become more organized with your favorite sites.

• India
13 Nov 09
i had so many coz i am into many sites to earn nd make money(which hasnt been fulfilled).but i wonder wat sites u must have bookmarked haha.thanks for responding my friend gud day.havent seen u for many hours.


• United States
22 Jul 16
I have eight bookmarked now. Five of them are websites I earn cash or gift cards from. One is Amazon. One is Pinterest and then I have my adobe Photoshop.