Are you Nuts????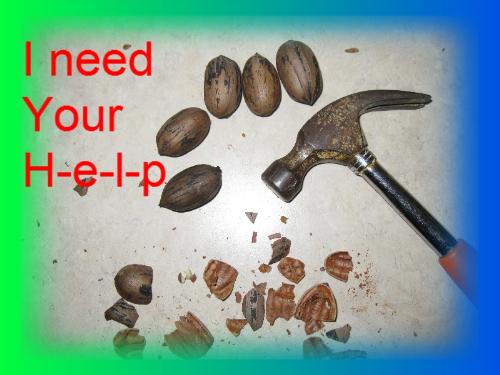 United States
November 13, 2009 12:37pm CST
See I am Big 5'8 a bit stocky got some musles.... Well, bigger than a squirrel anyway... But, why does it take me so many hits to bust this nut open??? I am very puzzled how they can get it out faster than me...

Hehehe Every wondered how these things work?? The acts of life?? How animals can do something, but we have trouble with it?? Or any other weird nutty thing of life?? See I don't got a nut cracker and was told to use a hammer, right, here is a pic, maybe I need a Bigger hammer??? You ever tried this?? Maybe you know a Secret?? Maybe you just think it is funny.. Let me know..

Come on I wanna eat these nuts...

1 response

•
16 Nov 09
they had strong teeth and its there nature to open nuts. if mother nature did not told them what to do probably in this age they will not survive and gone extinct.

• United States
16 Nov 09
Now this is very good, and you are right.. Had mother nature not told them how to eat, they would be extinct.. What do you think about us tho? Do you think we was tod what to eat or with our capibality to think, do you think maybe we figured it out? To eat, plants, animals, sugar cane for sugar?