What do you like to snack on regularly?

United States
November 16, 2009 10:01pm CST
What do you like to snack on regularly? Do you have a regular snack that you have around the house? What is your favorite snack? Is it something that you have regularly, or do you only get it once in a while? If you do not have it on a regular basis, what is the reason? Is it the cost or because of the calories, etc?
2 responses

• United States
17 Nov 09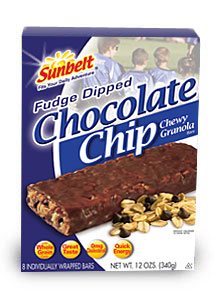 I am terrible with my snacking especially since I am a severe diabetic but I have talked to my doctor and he tells me that just because i am a diabetic doesn't mean I have to never eat a sweet food again I just have to watch my intake amount and since I do so well with my other meals and following the diet that it isn't to bad so i like to completely snack out on sunbelt chewy fudge dipped chocolate chip granola bars....I made sure they are always in my house and that is the only thing that I am completely selfish about and don't share with my kids....

• United States
17 Nov 09
I am not aware of all of the symptoms of diabetes, but my sister-in-law and my uncle both have it. I also know a couple of other people with diabetes that I am not related to. I am glad that you are able to maintain and control your diet so that you are still able to enjoy a nice snack. That's great! I wasn't aware that the fiber would help you in that way. I wonder if it helps to prevent diabetes as well. I am very fond of my Metamucil, and this makes me want to stick with it even more. Thank you both for sharing in this discussion, and have a great day!


• United States
17 Nov 09
I like Pringles as well. And they are really a pretty inexpensive snack. The problem is they don't last very long around me. If I buy them, then I will usually eat the whole can in just a couple of days. Thank you for your response in this discussion, and have a good evening here on myLot!