Free Home Businesses: Mostly Scams!!

India
November 17, 2009 3:06am CST
Free home businesses are spread all over the internet these days. It has become an easiest way to attract people. Most of the websites offer it without any registration fees whereas in some websites registration fees is required. But joining a site after paying a certain amount of fees is a huge risk now for most of the businesses are scam. I had joined a page once which required no registration fees and I didn't get a proper response after that. After applying they said that they shall contact me very soon with the details and I kept waiting for that. Their pages are filled with lots of guarantees and promises to the candidate but all fake. Many people lose their money after joining such sites. Their basic condition is to provide them a certain number of referrals after which they allow you go for their main job. Looking for a referral is a tough job for nobody these days can trust such business. This is the reason why people say, "Things that come free, come slow."
10 responses

• Australia
18 Nov 09
Please correct me if I got this wrong. Affiliate marketing is where you get sucked in to paying for, not a product or palpable object, but a lot of guff, and the rights to sell that same guff to someone else to sell to someone else. All of your candles have no wicks in them, and no-one noticed until they went to light them. Now, you want to sell them to someone else, also with the knowledge, you are really just relieving them of a nice amount of funds, for a lot of guff. You couldn't really call yourself an honest person if you get this stuff and just repeat what they tell you to.

• Singapore
18 Nov 09
vkyxy62, theres alot of affiliate marketing and it depends on which type of product you choose, what you mentioned is the most common, "join me and earn" which is a disguise of "sell this free stuffs and ref people to earn" crap stuff, i paid for 1 of these crap believing their crap but immediately canceled the subscription and got full refund after the second i see what its all about. but affiliate marketing is a wide genre and you shouldnt see it as the above, there are different kinds of it which dont even require anyone to fork a single cent.. and you get paid for it, it doesnt necessary be conning people for you to earn.

• China
17 Nov 09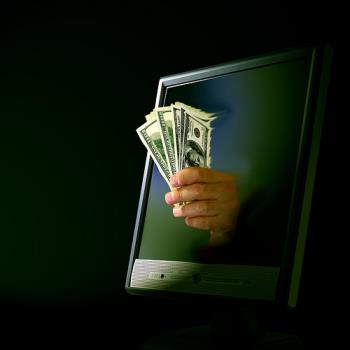 I can't agree with you anymore. It is really a fact that most free home businesses are scams and traps. According to their descriptions, making money online is an so easy thing that all people can earn 1000 dollars per day, even if you are a newbie. It is obvious that it is impossible for most people. On the contrary, it is difficult for us to make much money online, expecially at the beginning of the career. What's worse, these scams sites may be phishing websites and we should be careful because there's no such thing as a free lunch.

• India
18 Nov 09
You are absolutely right friend. There is no quick rich way in internet.

• India
17 Nov 09
Most of the internet home business programs are mere scams. They promise you to make you rich instantly. You don't have to do anything but have to give them some amount, that is all. They say that even you are sleeping money will be coming into your account. But in reality they alone become rich swindling the money of all the ignorant people all over the world. Stay away from these scams, there are a few legit sites like mylot where you can work and earn.

There are many ways of earning on internet.

• India
17 Nov 09
hey pls send me some of those legit sites i have been tried for them a lot but all i do is end up with scams

• United States
13 Jul 14
l liked your post so many times these so called companies promise us everything and yet we get little in return. its good to look into it. and see if they are listed with the bbb. and do a review. i would say thats the best place to start.

• United States
30 Nov 09
Well, lately it seems that everyone wants something for nothing. There are a couple old adages that fit well with this: You get what you pay for There's no such thing as a free lunch People are also very quick to call something a scam just because it didn't work for them. I have a very nice home-business that many have called a scam. A lot of people think "working from home" and "working on the internet" mean sitting at home in pajamas watching TV or playing games on the computer while you watch the money roll in. It's not so, there's still WORK to be done. Sometimes that work involves a little bit of monetary investment, sometimes (as with me) it's an investment of your time. That being said, there are quite a few scams out there and you really need to do your research before you try any new venture. Good luck!

• Hong Kong
18 Nov 09
Many of them are scams and a lot of people get scammed because they always want something free. The word FREE usually draws attention but most of the time, people don't see that when you want to start a business, you need to spend. Sometimes the cost is large, sometimes it isn't. I don't think that you can run a successful business without spending even a penny. I don't know about the site you mentioned. Haven't run into it but again, an other example of the many online scams unfortunately.

• Canada
18 Nov 09
I hope you have not been a victim of a scam, I have heard that you do not need to spend money to make money online and in some cases, it is true but it is a long road in these situations. The best option is to certify that a site is legit before you invest in it by reading reviews or from members and doing thorough investigations before you join them.

• Philippines
18 Nov 09
yes, that's true,. i was a victim of one of this free home business scam.. they offered promises and big earnings...but after i work for them, they did not pay. yet in their proof of payments, i was listed there as one of their paid client. i emailed them..how's that possible because there's no payment entered to my paypal account. they don't even reply to my emails. such a scam!

• United States
17 Nov 09
Lots of the home business are scams and the free ones do take a long time to earn money if you do earn any money from them.Some of the free ones are just looking to get your personal information.

• India
17 Nov 09
i agree with u easy money is always lost easily