Everyone around a Child, Please read this....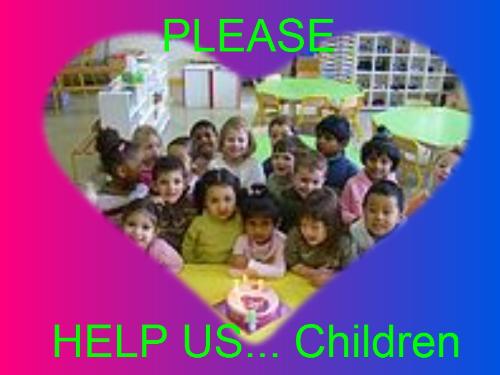 United States
November 17, 2009 11:28am CST
It is about a very sad topic that often goes un-noticed.. BUT very sadly the one that harms most of our young. It happens in homes, family's, friends, schools, churches, scouts, foot ball, WOW.. I wish I could say I was kidding, for it also happened to me and reading a page that I read from a friends local paper, seeing the responses of others the statistics of the un-reported, because kids are scared to speak up. I didn't know to, I thought it was normal, it was happing to 3 other friends, until I seen America's Most Wanted. And the thing is.. Without US Everywhere taking a STAND.. This when charged gets a baby slap.. This man got up to 15 years for Child Molestation.. HAHA WTF UP TO 15 years, this makes me cry... I am 32 and It has been Longer than 15 years I have been affected with this.. My family is affected, my children, and this is the same in all other VICTIMS... So, Why Why Why... I can go on and on.. Do they get the right to not be punished as long as us??? They need to castorate this trash.. Sick dogs are Put DOWN.. Why Should SICK TRASH BE PLACED BACK ON OUR STREETS???? Statistics show that this behavior goes on and most victims do not report it. Nowdays they report it more but back years ago, it was shameful to report it and it was swept under the rug. •The typical offender is male, begins molesting by age 15, engages in a variety of deviant behavior, and molests an average of 117 youngsters, most of whom do not report the offense. -Dr. Gene Abel in a National Institute of Mental Health Study. Many children are scared, told they would or someone they love would be harmed if told.. Please help make this aware to your child.. I have mine, all we need to tell them is their body is their's and no one has the right to touch it, and it is ok to come to us, that no one will hurt them or us.. Then we need to ALSO, help to make the laws more abrupt for this TRASH it goes on and on, because it isn't punished as said above it is swept under the rug.. I myself know over 15 people abused in this way, and I don't get out much..

This is the page I was telling you about also http://www.sunherald.com/local/story/1749590.html?mi_pluck_action=comment_submitted&qwxq=9335327#Comments_Container
1 response

• United States
17 Nov 09
thank you for being so pro-active. it is good of you to share your experience and ongoing pain and i hope many more will read this and know that it does effect many, and for a long time. thank you for your courage and god bless you in your efforts!

• United States
17 Nov 09
Thank you too please pray for our children out there and pass this on to others Again I thank you