There is another one world, is it true?

United States
November 17, 2009 11:59pm CST
There is another one world, which we dont see by our these two eyes. Those who can see by their mind, they can visualize that. How this world running? Why it rains? why there are flowers? Why the season changes? Who is doing all these? Generally we all remain so busy with this world that hardly we spent time to understand the universal power which runs everything arround us. Those who are religious. pious or practices spiritual rituals, they can visualize and understand those better. Is it true?
6 responses

• China
18 Nov 09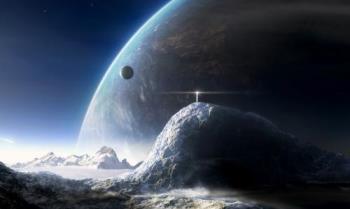 In my eyes, if we are not aware of it, nobody can answer your question. But I think it is impossible completely. In fact, man has found many small worlds or universes. but so far in our universe, we know that there is life only in our planet, which is our earth. Moreover, according to quantum physics, there could possibly be more than one world. Now that it is a fact there is another one world, I really hope that we can find them as soon as possible.

I think it is helpful to our human beings.

• China
19 Nov 09
I heared that it has another one world exsits, but we can't see it. I don't know whether the another world is good or bad.

• United States
18 Nov 09
I believe it's true. Those whose minds are still, calm, peaceful, quite, and full of love claim to be in touch with that hidden power. I don't think, however, that the hidden power is outside of us. I think those who have those "mystical" experiences tune into the power within themselves first and then see, feel, hear, etc. that power in all their surroundings. I guess the only way to find out if it is true is to actually dive within and see for ourselves.

• Canada
18 Nov 09
if you are a muslim then yes they are other been than human called jinns who have another world than us. religious people are able to understand things better because the spiritual energy gives you fresh new ideas and ways to solve them, isay that god helps them understand these universal power.

• Nigeria
18 Nov 09
Yes, there is another world which every human being will experience after this physical world there we will be jugded by god

• Australia
18 Nov 09
This is interesting. Perhaps there is another world, where individuals just like us are living and enjoying life. Perhaps when we die, we are reborn into this world or another world for that matter, with different issues amd problems and living standards. How would we know? Until we pass away and are reborn? but even then we would not know!