which country is the best for honeymoon???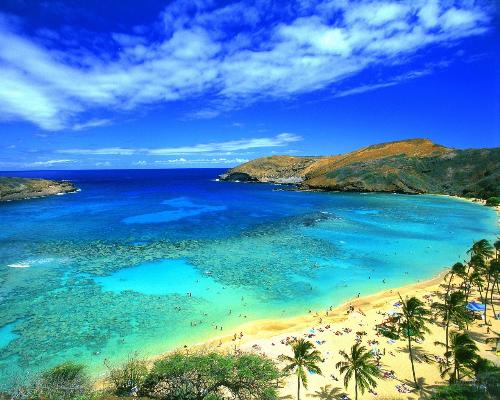 Malaysia
November 18, 2009 5:06am CST
i have several lists in my mind right now. but most wanted place for me is hawaii. they said it such a nice place to visit. how about yours?
4 responses

•
19 Nov 09
I think the bahamas is more better than hawaii but in alternative say maldives is also beatiful.

• United States
25 Nov 09
Have you ever went to okinawa? It is in Japan and the ocean is very clear. You can see underwater. It is because the ocean doesnt have much of planktons so the fishes arent there. Plankton makes the water look dirty .

• Philippines
18 Nov 09
hello MsSasa! i also hear many beautiful things about Hawaii, and i would love to visit the place if given a chance...hehe but for me, here in the Philippines, we already have many many beautiful places perfect for honeymooners... if you love the beach & nature, then put our country to consideration...there's also a lot of things/activities to do in those beautiful places...Boracay will be a great choice...

hmmm, why? are you planning to get married and already looking for a great place for your honeymoon?

good day!

• Philippines
18 Nov 09
yes i am! hehe and we are just near to each other! haha we are just neighbors!

well, you are still young and there's a lot of time for you still, as for now, just finish your study and hope to land in a good job, save and when there's already a chance... you can travel anywhere you want...and it will be great if you travel with your love!

i've never been to other country as well, and i think there will be no more chance for me...huh! but its okay. i think i like to explore my country first more before going to other country...hehe nice meeting you as well and welcome to mylot... hope to see more of you here and jut enjoy & have fun!


• United Kingdom
22 Nov 09
I think that tropical islands make an excellent choice for a honeymoon. A Caribbean Island like St Lucia, Barbados, Tobago or Grenada might be lovely. An Indian Ocean destination like the Seychelles, Mauritius, Madagascar or the Maldives would be amazing. The best destination of all would be one of the islands in the South Pacific Ocean. There are many gorgeous looking islands in French Polynesia. The Cook Islands, Samoa or Tonga would be another excellent choice. The sunsets in such places are wonderfully romantic. I have visited Hawaii and think it would be fine for a honeymoon.

• United States
25 Nov 09
I totally agree! I also made a discussion about this so you can reply to mine if you would like to. I really enjoyed Hawaii because people there was nice and they tought me how to surf. I even liked the schools there.