Do you respond to questions for which the answers could have been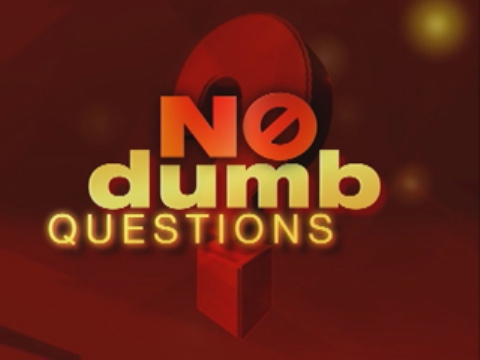 India
November 20, 2009 10:14pm CST
very easily got just by Googling?Isn't it very obvious that few people throw questions at us just for the sake of starting a new discussion? Do we have to respond to these kind of discussions just for the sake of making responses knowing that it is the dumbest thing to do, making our selves accessories to this practise without any originality?
6 responses

• India
21 Nov 09
There are many instances of people starting discussions just for the sake of it wherein they could have got the answers through search engines. But, at the same time Bala, from my experience i've seen that that many of the answers got on search engines are either confusing or not complete in ways and one can spend a lot of time searching for the answers. From that perspective only' the answers here, though the questions may seem silly i've seen are quite to the point and very helpful. Moresoever, generally speaking, the discretion of answering to a discussion lies totally with us , whether the question seems silly, rude, argumentative, abusive or in any other form. My choice of answering would take into account the person starting the discussion, the subject matter and whether i have something to contribute to it.


• Malaysia
22 Nov 09
Hi balasri, I come here during my limited free time only. So most probably I won't! It's not worthy to take extra time to do the googling just for the sake of answering a single question!

unless I have great interest in that question. There are so many links available relevant to the keyword online. Sometimes interest would engage us to find out more information related to the answer. Very often we would spend lots of time keep on surfing and reading only and forget about responding discussion

Happy posting and have a nice day


• Malaysia
21 Nov 09
Nonsensical discussions do not appeal to me. They don't challenge my thinking mind and is only good for kinder kids to respond. It is only making a mockery of this place with such kind of silly questions. Mylot should not become a dumping ground for such kind of rubbish. Time that admin vet all discussions and only publish those that meet certain criteria.

• India
21 Nov 09
Hi bala, Every type of questions going on here and I will answer if I know something. If the person is posting it simply for creating a discussion he/she won't be back to us. Once I posted my reply with utmost care, the question was about a hormone using for pregnant ladies and I have gone through the same situation and I explained it, pacify the person, but the person never come back with a reply. (there was only two responses and mine was second, the first answer was not satisfactory so I given my explanation). I thought the same like you; the question was just for asking something.


• Philippines
21 Nov 09
Hmm, Im not really sure. I might have done that at least once, but these days I only get to respond to friends' discussions. Those are mostly opinion-based kind of discussion topics. The responses really have to be subjective else, if responders try to be objective and go to the trouble of googling a possible answer, then that could lead to plagiarism in the most extreme case. I am aware of that kind of practice that you have mentioned about. It is prevalent all over the myLot pages. As far as I remember, those kinds of discussions only get an average amount of response since the answer is already available on the internet, and it just so happens that there would only be one or two answers for the questions posted, unless the responder contributes further more and elaborates about his/her answer. I think, like plagiarism on the internet, this kind of discussion can not be avoided in the myLot site. Members can prevent it but sooner or later, it will be bound to happen. That's just what I think anyways.

• United States
21 Nov 09
I tend to respond to discussions that are unique, easy to answer and something I find interresting. Sure, most advice can be found elsewhere, but why not here with a personal touch. :*)