Blinds Or Nothing

United States
November 14, 2006 4:58pm CST
Do you have blinds on your windows for privacy or do you prefer nothing? I have faux wood blinds in the living room but sometimes we leave them open all the time. Bedrooms all have regular mini blinds and they are closed at night, Sitting Room has regular blinds that are closed at night. Kitchen has no blinds and Morning Room has regular blinds that are closed at night. We live in the country but our neighbors are "weird" and with the trees' leaveas falling off, we can see their house, so we do close them to the back of the house.
6 responses

• United States
13 Dec 06

we have no curtains, we are 1000 feet from the road and solar and wind powered so the sun shining in during the winter is important. We can enjoy so much wildlife and keep an eye our for the critters doing the interesting things that they do.

• United States
16 Nov 06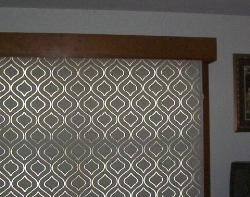 I live in town, so blinds are definitely a must here. Our front windows, in the living room and front bedroom are about 7' wide and have "window quilt" blinds. They are insulated to keep out the heat in the summer and keep in the heat in the winter. The other rooms have mini blinds.


• United States
15 Nov 06
I have curtains, I dont close them to often though I have no neighbors I live in the woods