Mobile phone was stolen,what should I do?

China
4 responses

• China
22 Nov 09
It's a bad news,there a chinese proverb:The old doesn't stay,and the new comes right away.In world ,have so many thief,,,Oh my god.yesterday ,I almost was stolen.we can only do is take good care of our things.And god bless to you . Happy mylot.......


• China
22 Nov 09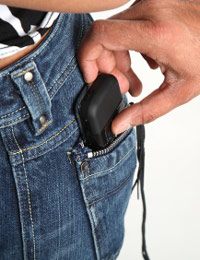 This is really an annoying thing. I used to happen to lose my cellphone and have no way to find it. To be honest, according to what I know, it is a difficult task indeed to get your mobile phone back. If there are some remote management tools and remote GPS locators in your phone, which is helpful to trace and deactivate your stolen cell phone, then you may find it easily, or, it is next to impossible for you to get it back. In my eyes, we can do nothing but to confess bad luck. Be careful next time and don't let these thieves succeed in their schemes.

• India
22 Nov 09
The first thing to do would be to file a FIR report with your local police station for the theft of the mobile. Next up you should call up your mobile service provider to cancel your SIM card. Then if your mobile has a mobile tracker, you can use that information to track the mobile phone. Else you need to check with your mobile service provider whether he has any information in this regard. Cheers! Ram