Purrfect Profile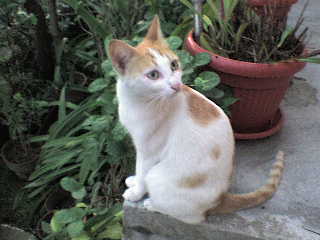 Philippines
2 responses

• United States
24 Nov 09
Hey, that's a perfect pose. I wonder how you managed that. Did you have to take more than one picture to get that shot of Spot. :) I don't currently have a pet, but I love to look back at pictures of one that I have had in the past. One of my favorites is a picture of my dog with my Santa Claus hat on. It was taken on Christmas morning and he didn't even put up a struggle to get the hat off of his head. So Cute!!!

• Philippines
24 Nov 09
I just took one shot of Spot in this picture. I even forgot about it, just found the pic as I was organizing my files. Thank you for your response!

• Philippines
23 Nov 09
My daughter has her pet dog, i have to give it to our farm coz she now lives in an apartment near her school, You would not believe, she took away all our family pictures and replaced them with a picture of her dog!

• Philippines
24 Nov 09
I can't blame your daughter. My cellphone has more pictures of my cat than of myself. Thank you for your response!