Your favorite FPS weapons?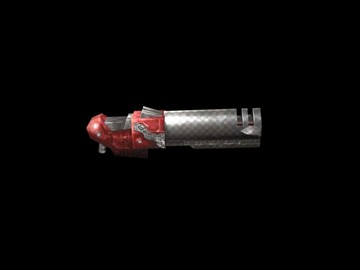 Czech Republic
November 23, 2009 11:44pm CST
Mine's Quake 3 rocket launcher. It's nothing spectacular really but I just love the whole feel to it. Most of my virtual enemies died by this cannon. Love to combine it with my other favorite- rail gun. Railgun is a sniper on steroids with an uranium slug that can pierce through multiple enemies at once. Just shoot the rocket under enemy's legs which will toss him up in the air and than rail him right there in midair. You can shoot rockets under your feet too, which will allow you to jump higher and get faster to some tactical points on a map. Rocket launcher has only only one firing but I like it that way because right mouse button is reserved for jump. My other favorites are already mentioned railgun and great shrinker gun from Duke Nukem 3D, that will shrink your enemies so you can crush them like bugs. So what's your favorite FPS weapon? I've heard a lot about gravity gun but haven't played Half-Life 2 yet.
1 response

• Hyderabad, India
24 Nov 09
I love firing weapons too where do you get all these games on the internet to play please message me the site, dear bionic...thanx

• Hyderabad, India
26 Nov 09
Did you buy them or downloaded them from the net ?!! If you downloaded, did you pay for them or got them for free. If they are free then please post the link...

thanx

• Czech Republic
26 Nov 09
Bought them in store. You can always go to some torrent site and download any game (or anything else) you want.