What is feel good factor for you?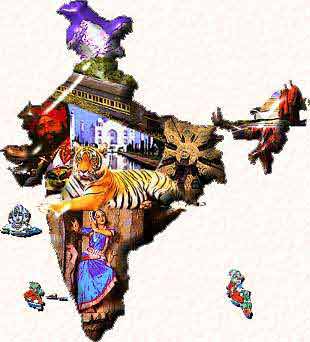 India
November 25, 2009 5:19am CST
Well, So many times when I think of our country India ....I come across many things for which I proud to be an Indian .... Like History, Culture, so many religions ....etc ... What about you? What you think of special things here ....?
3 responses

• India
25 Nov 09
Dear friend, i am just like u. I like our India for many unique characteristics which others do not have. In India we have best human values. India has unity in diversity.

• India
25 Nov 09
yes ...you have told nicely that we have human value ...and it became part of our life a long time ago ...when other civilization were fighting on the name of religions and small things ... We are having unity in diversity ....

• India
25 Nov 09
The healthy foods and the beautiful girls, rich nature and the freedom are few factors that make me feel good about great INDIA!!!

• India
25 Nov 09
Is it all ? Then I will really wander .....

• China
30 Nov 09
I am tired for these kind of discussion, there are everywhere in this forum. I just hate it. every time we just mention our damn history and culture. so what? history? our thousand history is just other nations' colony, britain, islam.... culture? we even can not talk to our people in our own language